Looking for the best lesbian wedding outfits that will make your guests' jaws drop as you walk down the aisle and make your grand entrance at your wedding party?
We'll help you make the entire wedding a personal fashion show.
While many young girls dream of looking like a Disney princess on their perfect wedding day, just as many envision themselves in a fabulous pantsuit. It's all about personal styles, different body types and body shapes, creating a custom experience, and finding the perfect wedding outfit for you.
Whether you both want to go with traditional dresses, pantsuits, or a combo of both, we'll help you pick the perfect outfits for your lesbian wedding!
Let's discuss your wedding attire options below and I'll even give you a few examples too! One of the following options is bound to be a perfect choice for you!
Related: Gender-Neutral Bridesmaid Outfit
Best Lesbian Wedding Outfits
1. Traditional wedding dress + traditional wedding dress
Bridal outfits are exciting to plan out. While some women view the traditional wedding dress as somewhat cliché, many women are embracing that tradition once again. Wedding fashion is all about personal preference and there is a wide range of options to choose from for the perfect balance.
There's nothing wrong with 2 fairy tale princesses walking down the aisle!
Need some traditional wedding dress ideas
We love these!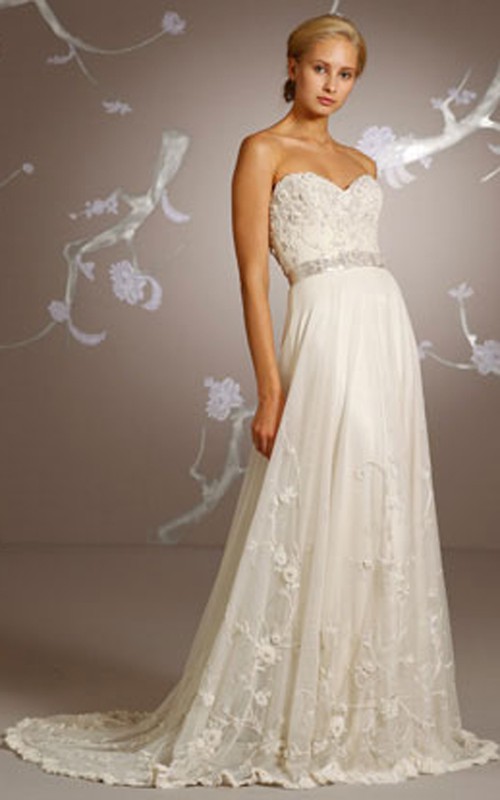 Related: Lesbian Two Wedding Dresses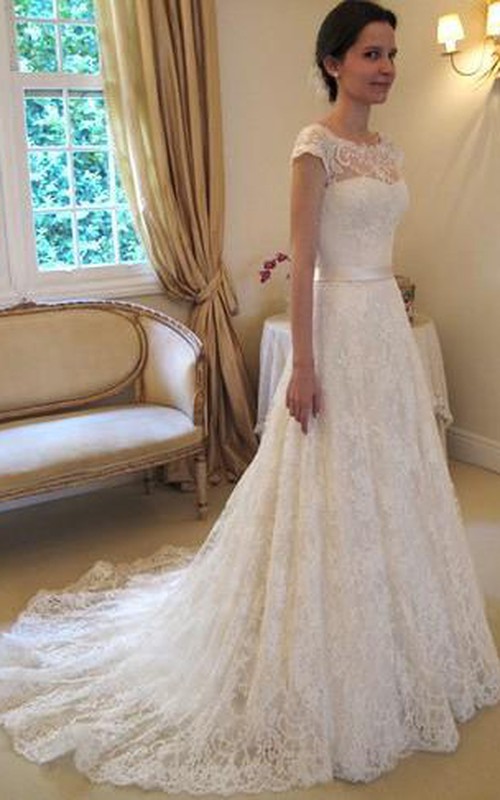 2. Non-Traditional wedding dress + non-traditional wedding dress
Non-traditional wedding dresses are not your typical fairytale-style dresses, but they still classify as wedding dresses nonetheless. This is a perfect choice if you want to wear wedding dresses but want something a bit more casual than the traditional white dress.
The 2 most popular styles are
Bohemian wedding dresses evoke a bit of whimsical with a dash of soft elegance, like these two dresses:
Related: Wedding Dresses for Transgender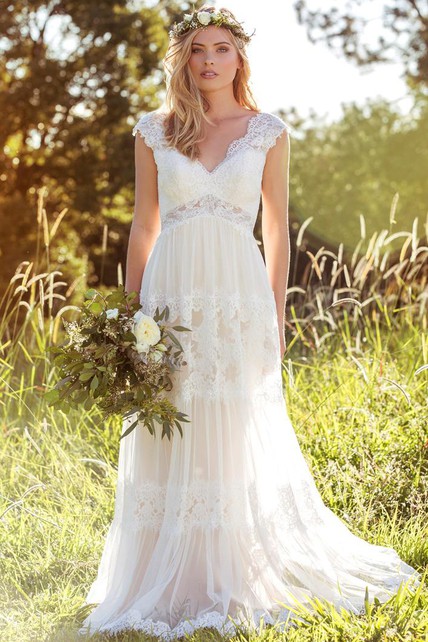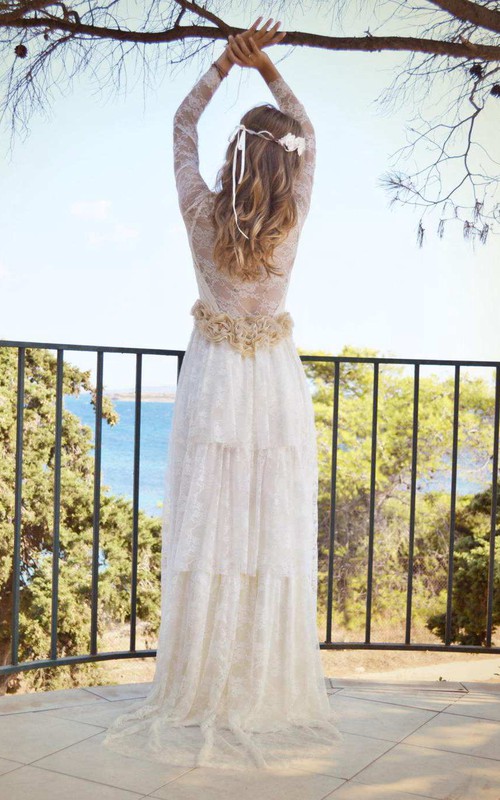 Mermaid wedding dresses are fitted, hugging close to the body. These dresses flare just below the knee, creating a mermaid-like tail.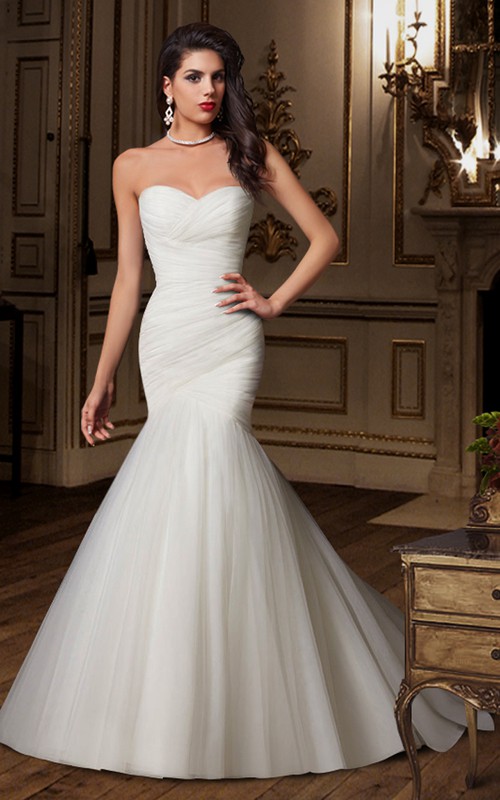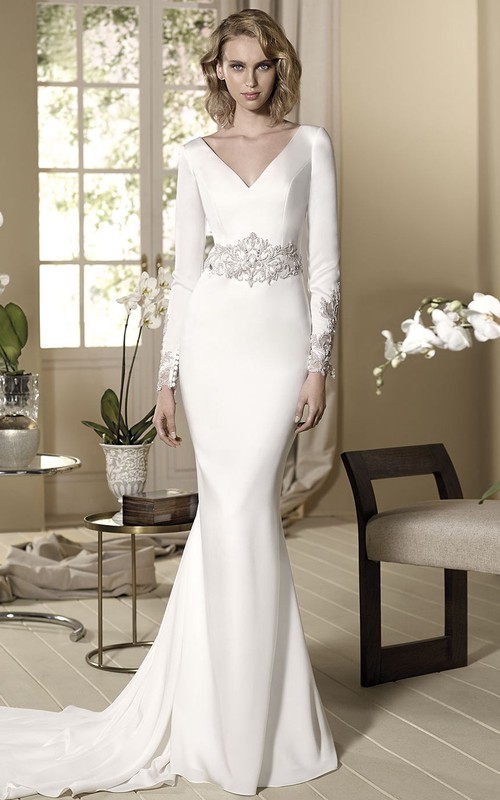 3. Complimentary wedding dress + complimentary wedding dress
If you and your partner both want to wear wedding dresses on your big day, but you don't want to look alike, choosing lesbian wedding dresses in complimentary colors is your ideal choice for a fun wedding day style.
This is also a great option if your wedding has a particular color theme associated with it.
For instance, in the example below, a mint gown is paired with an ivory gown.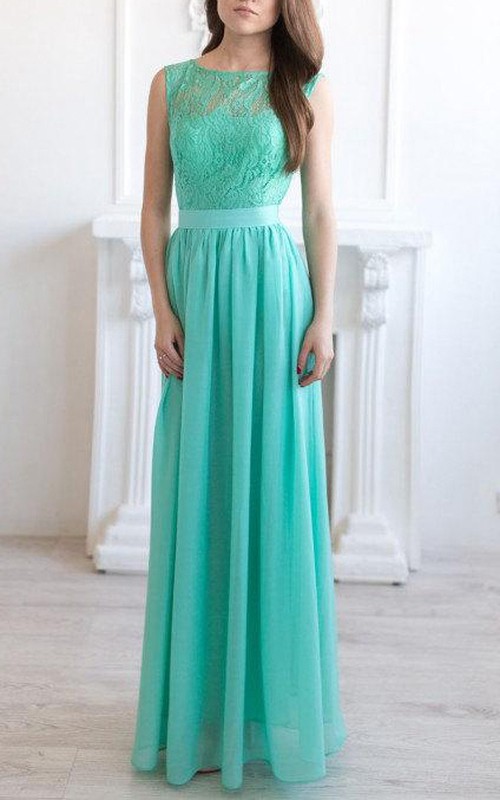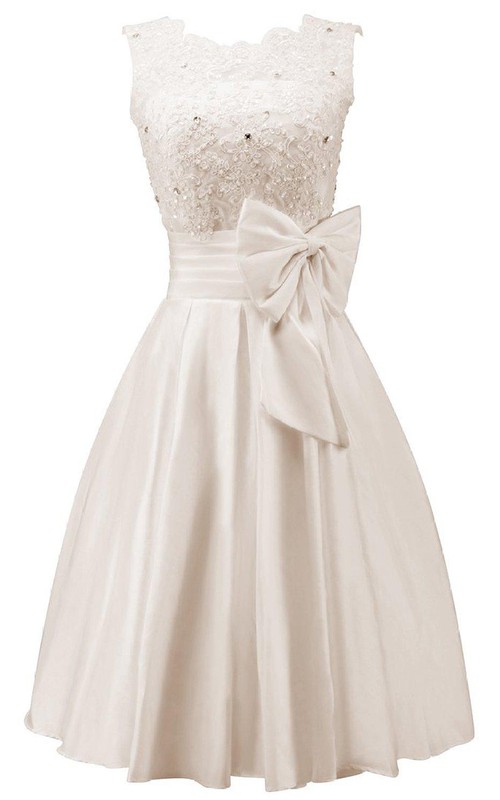 4. Women's tuxedo + women's tuxedo
Years ago, tuxedos were pretty much only tailored for men, but what about if you want an alternative to wedding dresses? Many designers today are creating tuxedos just for women.
Women's tuxedos are a lot like the classic men's tuxedo, except they are available in softer colors, feature fitted waists and have shorter jackets.
The best part is that you can both wear a colorful or black tuxedo on your wedding day if you so choose. These are two great options!

Check: Queer Wedding Guest Attire Ideas
5. Pantsuit or jumpsuit + pantsuit or jumpsuit
Okay, so you don't want to wear any kind of dress and you want a more casual look than a women's tuxedo, right? Think you don't have any other options available to you?
Think again – cue the pantsuit or jumpsuit. These are both casual options, while still being wedding-friendly! Who says you can't both wear a pair of pants to your wedding? If you both are on the more casual side of things, black pants are a great option for your modern alternative LGBTQ wedding day, and there are some amazing suits available.
Check: Queer Wedding Dress Ideas
6. Women's tuxedo + wedding dress
So, what happens if you want to wear a wedding dress, but your partner wants to walk down the aisle in a women's tuxedo? Well, then that's what you do! I love this combo: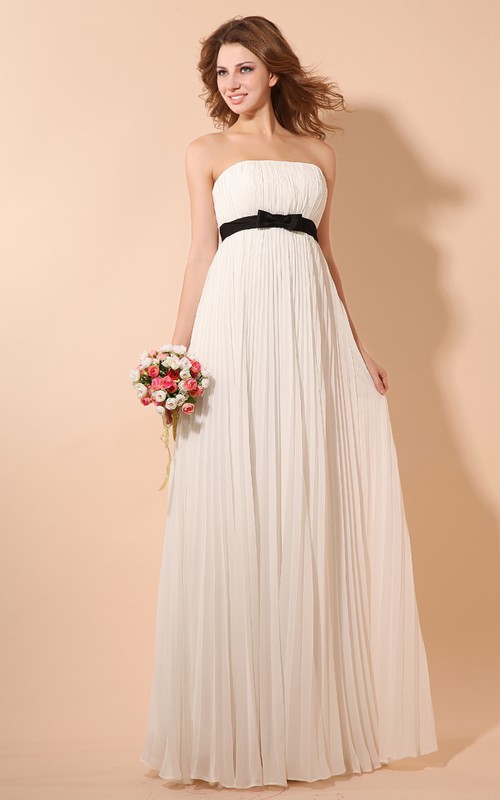 7. Pantsuit or jumpsuit + wedding dress
Again, this option is a perfect choice for the couple who is part casual and part princess. If you want to wear a pantsuit or jumpsuit on your wedding day and your partner wants to waltz down the aisle in a wedding dress, then go for it! There are so many options to make sure the entire outfit is just right.
Remember, this is YOUR big day. You get to decide what style you want to go with!
Whether you both wear princess ball gowns, tuxedos, or a combination of looks, the only thing that matters is that you're happy so consider a wide range of ideas!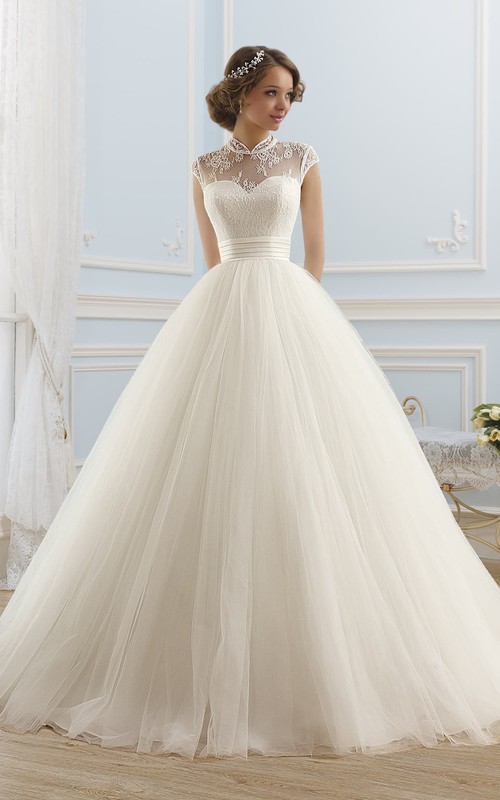 Remember, this is YOUR big day. You get to decide what style you want to go with!
Whether you both wear princess ball gowns, tuxedos, or a combination of looks, the only thing that matters is that you're happy!
Things to Keep in Mind When Choosing The Best Lesbian Wedding Outfits
The ever-dynamic wedding fashion scene offers an elegant variety of options for brides to choose their lesbian wedding outfits. However wholesome as it sounds, it becomes overwhelming for some couples to narrow down their picks for the perfect wedding outfit. First, every bride should wear an outfit that makes them feel confident and comfortable.
With that in mind, here are some tips to help lesbian brides choose the most comfortable and aesthetically pleasing wedding outfits for their special day:
1. Figure out Your Wedding Theme
Your wedding vibe determines your wedding day look. For instance, do you plan to tie the knot during winter? What's the venue's style (beachy, city look, bohemian, etc.)? Choosing wedding attire will be more manageable if you figure out these considerations.
2. What's Your Color Palette Trend?
Like your wedding theme, your preferred color scheme determines your wedding outfit. Suits, dresses, and traditional attires are typical wedding attires. As such, having a color story beforehand will be helpful when choosing your wedding gowns.
For instance, both brides can settle for an all-white outfit, wear colors in similar tones or share colors in each outfit. So, when choosing wedding outfits, it's crucial to ensure they align with the visual components of your big day.
3. Complement Each Other
Lesbian couples look adorable with mixing and matching outfits. However, on your wedding day, I think lesbian brides should complement one another. Attires sharing standard features like laces, beads, or colors create an unmatched cohesive pairing that tells your story.
Similar accessories like jewelry, shoes, and hairpieces can complement a couple's wedding day look. This reminds me of another crucial consideration when choosing the best lesbian wedding outfit; shopping together.
4. Shop Together
Although the notion of lesbian couples shopping together or not is a personal decision, you two should shop for your wedding attire together. First, designers must understand your story, preference, and other aspects before designing or advising on the wedding outfit.
Doing so separately makes it ill-advised, or worse, you might pick the exact dress or outfit. So, to avoid such an element of surprise and to ensure your choices complement each other, I recommend shopping together or shopping in the same store, with separate appointments but with the same consultant if you prefer not to see each other's outfits before the wedding day.
5. Still, nothing Could Go Wrong With Matching Outfits
Although the notion of matching the same outfit doesn't sit well with me, some lesbian couples share similar individual styles and tastes, which may lead to coinciding attire. Appearing as a single unit can leave an aaaaw! Impression to your guest. Therefore don't be shy about sharing the same outfit with your bride.
6. Pick a Lesbian-friendly bridal shop, designer or Tailor
You will most likely enjoy several advantages when you choose an LGBTQ-friendly bridal store or designer when choosing your wedding outfits. First, they will give uncompromised advice based on former experience catering to other couples. Also, it might be less embarrassing and judgemental compared with shopping from straight wedding vendors.
Frequently Asked Questions
Can I Wear Jean Outfit on My Big Day
Absolutely. There is no flaw with wearing a jean outfit for your wedding day. This is especially true if you find comfort in jeans, abhor dresses, suits, or anything formal. A jeans outfit on your wedding day portrays a unique style. Still, ensure you communicate the idea with your partner and are both comfortable with the attire.
Should Lesbian Couples Shop Together For Wedding Outfits?
The notion of shopping together or not is a personal decision. Some couples like the element of surprise by seeing their bride's outfit on the wedding day, while others prefer contributing ideas for their partner's attire. The latter is more suitable since you both agree on a unanimous decision that makes you both comfortable.
Alternatively, you can have a confident but similar consultant who won't disclose others to help you with this crucial decision.
Do you have any picks for the best lesbian wedding outfits? Share below!
I'm a freelance journalist/writer/content marketer with BA Hons in Journalism.
Last update on 2023-05-30 / Affiliate links / Images from Amazon Product Advertising API