Kiara Swiatek
Kaira Swiatek is the founder, owner, and managing editor of LoveYouWedding. As a multi-passionate creative and a self-proclaimed frequent flyer of weddings, Kiara combines her love for the wedding industry and experience as a professional wedding photographer with her writing abilities to share tips, tricks, and helpful information with couples. She is the owner of Switech Studios a popular wedding photography business. With tons of insider information from behind her camera lens on how to have the best wedding possible, Kiara's in-depth knowledge is sure to put you on the road to wedding planning success.
Connect with Kaira on Facebook Or Linkedin
Katie Anderton
Katie Anderson is the co-writer of LoveYouWedding. Kate is a Pinterest marketing specializing in wedding and lifestyle niches. She has five years of experience in the wedding industry and has worked extensively with various wedding brands as well as being a contributing writer for Wedding Wire.
Connect with Katie on Instagram
---
NICOLE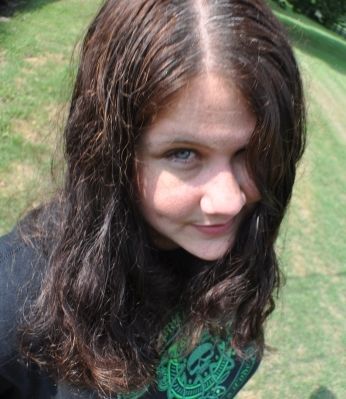 Nicole is one of the writers here at LoveYouWedding. She loves sharing quirky and unique wedding ideas for unconventional couples, probably because she's pretty quirky herself! She's also passionate about bringing you stellar content to help you plan the LGBTQ+ wedding of your dreams. During the rare moments when she's not writing, you'll find her curled up on her comfy couch binge-watching Netflix or trying to catch up on her massive reading list.
Connect with Nicole on LinkedIn.
---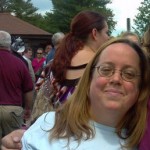 Deanna
Deanna has a knack for finding unique vacation destinations. She regularly puts her research skills into action to find the most amazing LGBTQ-friendly honeymoon ideas.
When she's not writing, Deanna loves listening to country music, or watching Dancing With The Stars.
READ HER LATEST ARTICLES.
Connect with Deanna on Facebook
Andrea
Andrea is a very passionate writer who strives to bring you the most interesting articles. She's on a constant mission to learn something new every day. She's a new staff writer at Love You Wedding, but she's looking forward to getting to know you (and having you get to know her)!
READ HER LATEST ARTICLES.
Martina
Martina is a graduated Doctor of Dental Medicine with a huge obsession for anything wedding-related. Her freelance writing started out as a creative outlet and turned out to be a full-time job. If you have any beauty questions, the chances are Martina has the answers.
READ HER LATEST ARTICLES.
Follow her on LINKEDIN ,
You can contact us at media@loveyouwedding.com or call us at 973-903-5079