OLFA
Olfa Turki
is the founder, owner, and managing editor of
LoveYouWedding
. She's been called a "tornado" by her partner and those who work with her and for good reason! When she gets an idea in her head, nothing can stop her. She believes everyone should have access to the resources they need to plan their dream wedding, which is why she's dedicated
LoveYouWedding
to helping LGBTQ+ couples.
You can reach her at [email protected] and on Linkedin.
READ HER LATEST
ARTICLES
---
NICOLE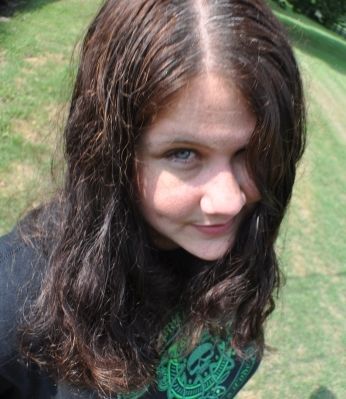 Nicole Etolen
is the editor-in-chief and regular staff writer for
LoveYouWedding
. What does that mean? Basically, she handles all the day-to-day tasks related to managing writers and bringing you stellar content on planning the LGBTQ+ wedding of your dreams. She loves writing about quirky and unique wedding ideas, probably because she's pretty quirky herself! Read her latest
articles
. Find her on
LinkedIn
.
---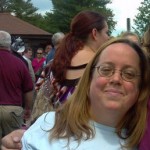 Deanna
Deanna has a knack for finding unique vacation destinations. She regularly puts her research skills into action to find the most amazing LGBTQ-friendly honeymoon ideas. When she's not writing, Deanna loves listening to country music, or watching Dancing With The Stars. READ HER
LATEST ARTICLES
. Find her on
FACEBOOK
.
Lusine
Lusine is a fresh young writing enthusiast who loves to share tips about wedding planning, honeymoon destinations, and so many other things. When she's not writing, you can find her snuggled up with her dog Benji binging on Netflix. She's also into cooking and yoga. READ HER
LATEST ARTICLES
. Follow her on
FACEBOOK
and
TWITTER
Andrea
Andrea is a very passionate writer who strives to bring you the most interesting articles. She's on a constant mission to learn something new every day. She's a new staff writer at Love You Wedding, but she's looking forward to getting to know you (and having you get to know her)! READ HER
LATEST ARTICLES
. Find her on
FACEBOOK
.
Martina
Martina is a graduated Doctor of Dental Medicine with a huge obsession for anything wedding-related. Her freelance writing started out as a creative outlet and turned out to be a full-time job. If you have any beauty questions, the chances are Martina has the answers. READ HER
LATEST ARTICLES
. Follow her on
LINKEDIN
,
INSTAGRAM
Sylvia
Sylvia is one of the most joyful people you'll ever meet. She is a high advocate of love and encourages everyone to be true to themselves. Sylvia is passionate about everything wedding-related, especially gift ideas and ring suggestions. READ HER
LATEST ARTICLES
. Find her on
LINKEDIN