OLFA

Olfa Turki is the founder, owner, and managing editor of LoveYouWedding. She's been called a "tornado" by her partner and those who work with her and for good reason! When she gets an idea in her head, nothing can stop her. She believes everyone should have access to the resources they need to plan their dream wedding, which is why she's dedicated LoveYouWedding to helping LGBTQ+ couples.
---
NICOLE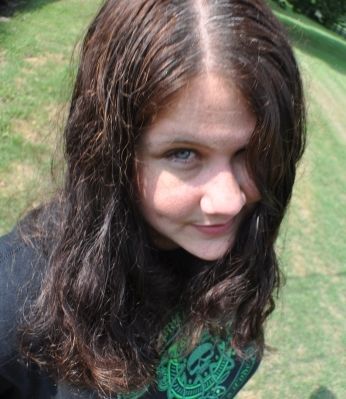 Nicole Etolen is the editor-in-chief and regular staff writer for LoveYouWedding. What does that mean? Basically, she handles all the day-to-day tasks related to managing writers and bringing you stellar content on planning the LGBTQ+ wedding of your dreams.
She loves writing about quirky and unique wedding ideas, probably because she's pretty quirky herself!
---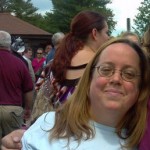 Deanna
Deanna has a knack for finding unique vacation destinations. She regularly puts her research skills into action to find the most amazing LGBTQ-friendly honeymoon ideas.
When she's not writing, Deanna loves listening to country music, or watching Dancing With The Stars.
Jessica
Jessica is a master at finding brilliant LGBTQ+ engagement and wedding gifts, especially for gay couples who already have everything! She also puts her gift-finding skills to use to help you plan the finer details of your wedding. If you need a cute cake topper or a neat wedding arch, she's your girl.
Grigorina
If you're having a hard time finding the perfect lesbian engagement outfit or just don't know what on earth to put on top of your cake, Grigorina is your girl. When she's not busy writing engaging content that really resonates with readers, she's busy writing horror and fantasy short stories and novellas.
Andrea
Andrea is a very passionate writer who strives to bring you the most interesting articles. She's on a constant mission to learn something new every day. She's a new staff writer at Love You Wedding, but she's looking forward to getting to know you (and having you get to know her)!
Brittany
Brittany (her friends call her Britt) is living the good life with her wife and daughter in the "middle of nowhere." Surrounded by trees and wildlife, there's always something new to explore! When she's not out hiking or indulging in her bird-watching obsession, she loves playing board games with her family. She holds the family record for the most consecutive Trivial Pursuit wins.