Cake is the best part of a wedding reception, and these amazing wedding cake toppers are just what you need to set yours apart! A fun wedding cake topper will have everyone laughing, smiling or wiping a tear from their eye as you cut your first pieces of cake. These are great items to hold onto as a keepsake from your wedding.
Fabulous Wedding Cake Toppers
Affiliate links included below
Willow Tree Promise Cake Topper: This beautiful wooden sculpture is also a great collectible to add to your curio cabinet after your wedding. This promise to love and cherish forever is not just for the top of your cake, but for your daily life as well.
Acrylic Mr. & Mrs. Silhouette Cake Topper: This modern wedding cake topper is a great choice for a sleek wedding cake covered in fondant instead of traditional icing.
The Look Of Love Wedding Cake Topper: This cute wedding cake toper has the bride and groom seated and looking longingly into each others eyes. This is great romantic choice for any couple.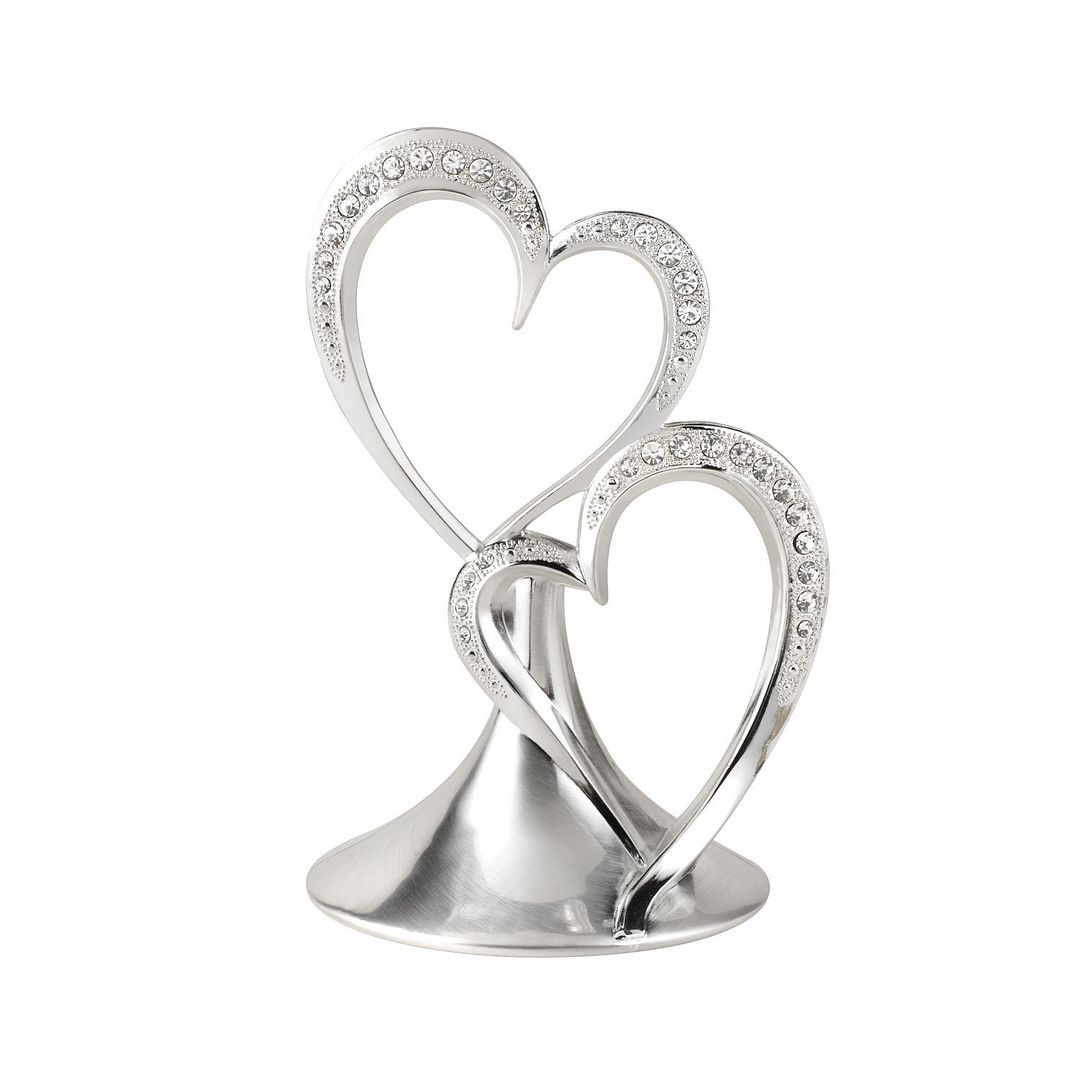 Sparkling Love Double Heart Wedding Cake Topper
: This simple and classic entwined heart design is just perfect for a simple and elegant wedding and reception. Everyone will love how the silver matches any color scheme.
Reluctant Bride Cake Topper
: Sometimes the groom just has to drag them to the altar, and this cake topper is just what you need if that's the case, or the joke. Such a funny way to celebrate!
Ball & Chain Wedding Cake Topper
: Everyone has to endure the classic ball & chain jokes at least once. Why not get it over with by adding it to the cake as a topper! Perfect for the wedding cake, or simply atop the grooms cake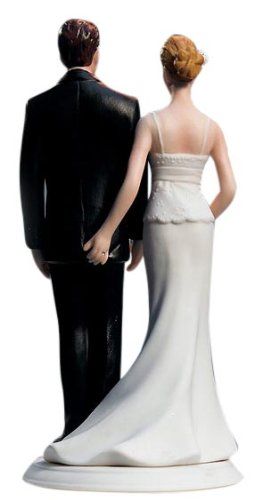 The Love Pinch Bridal Couple Cake Topper
: A little sneaky pinch of the grooms bottom is sure to make everyone giggle a bit when they notice this on top of the wedding cake.
Romantic Dip Dancing Bride & Groom
: This one is especially perfect for the couple that dances a lot. A romantic dip for that special kiss will bring back memories and celebrate their favorite things to do.
Love Swan Heart Wedding Cake Topper: These two swans necks intertwine to create a heart that is all about the love of the newly married couple.
These great wedding cake toppers are perfect for any wedding reception. With choices great for any couple, cake or style you are sure to have a great keepsake and memory!
Did you have a particularly unique, funny or charming cake topper at your wedding? Share in the comments!