Finding gender-neutral wedding cards and invitations can be tricky, since much of the world hasn't caught up to modern times. Even gay and lesbian wedding cards usually focus on one gender. For example, "Mr and Mr" or "Two Brides." What about gender-fluid couples, though? What are your options for invites? How about cards to give your favorite gender-norm-busting couple? We've got you covered on both fronts below. 
What is a wedding card?
Depending on who you ask, a wedding card is one of two things: an invitation or a congratulatory card. The first is actually easier to find, since you can typically customize them with your names, completely leaving off gender-specific "Mr." or "Mrs." titles. The later is a bit trickier. Very often, these cards have gender (literally) written all over them. Often in the form of "Mr and Mrs". So, I went searching for some which don't have that – so you don't have to.
Here are some of my favorites, starting with the invitations. Then, we'll check out a couple of the gender-neutral congratulatory wedding cards that I found. 
FYI, this post contains affiliate links. If you make a purchase through these links, we earn a small commission at no extra charge to you. 
[embedpost postid="5812″]
1. The wooden plaque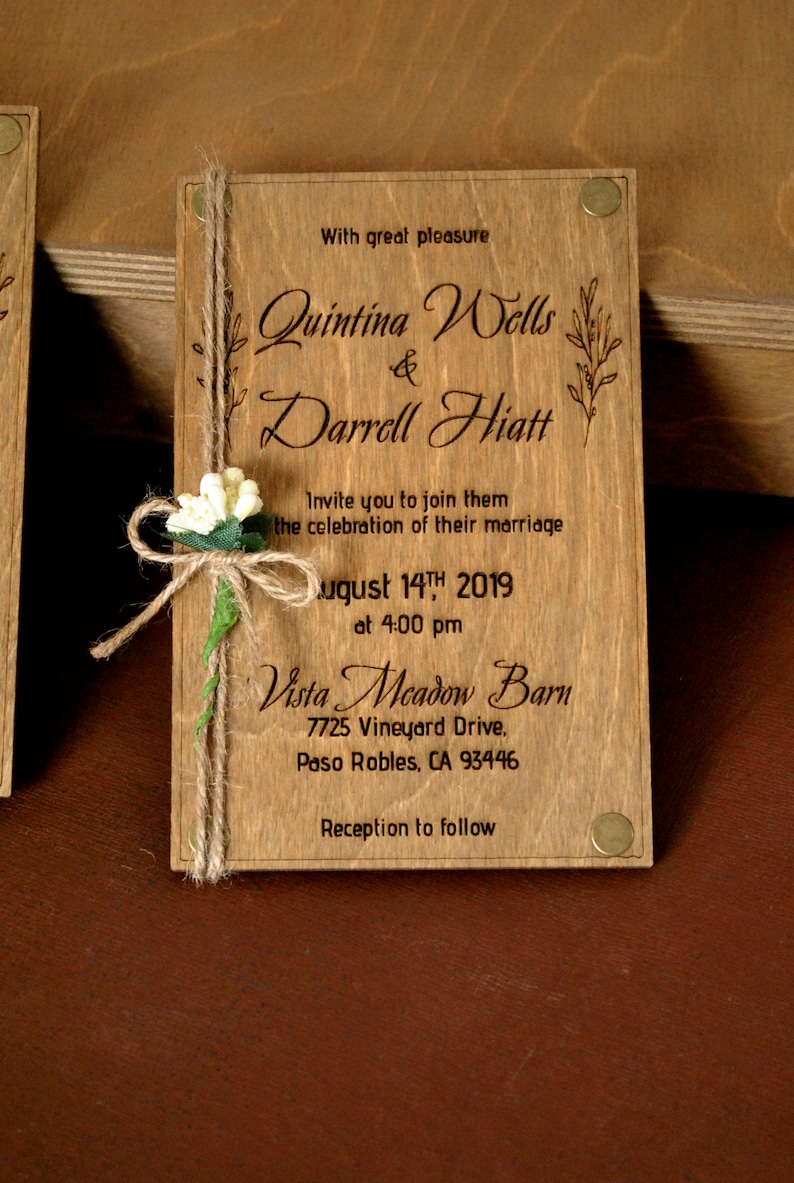 Again, no mention of gender, rightfully. No "future Mr and Mrs" printed onto the card. which is really refreshing.
If you've been searching around for suitable wedding cards, you may be having difficulty. The market is flooding with those terms, which exclude so many people.
I love this wooden wedding card – it looks so natural, and is so unique and different. What could be more gender-neutral than a piece of wood?
These will be a joy to receive and read, and may be appropriate for your theme. There are delicate followers featured on this card, but they don't scream FEMININE or MASCULINE. In my opinion, it's all a perfect balance, and very neutral.
What do you think?
2. The mini calendar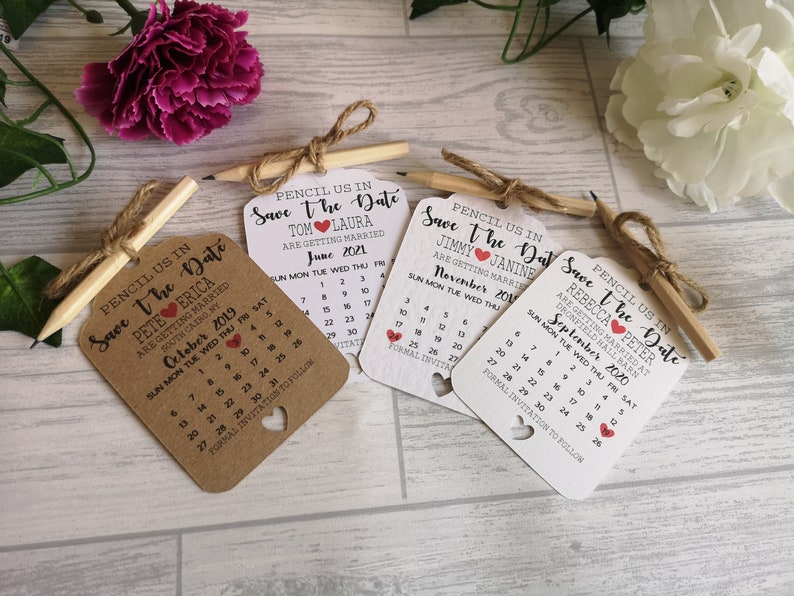 How cute are these? A mini-calendar and a mini-pencil. These will go down great with all your potential guests. They're just the right size to stick into a day planner, too. 
3. Pencil us in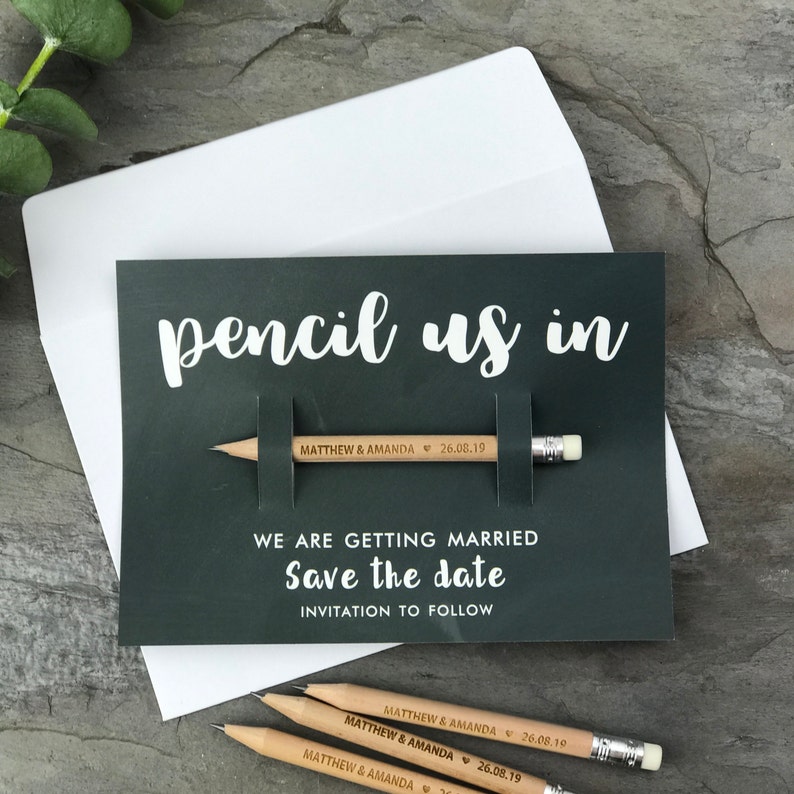 This is like a pre-wedding invitation. This is a great little idea, allowing your invitation to be less flashy, and more informative. Again, this is totally gender-neutral and gives you a little pencil. It gives your guests the date, to ensure that they will pencil it in. It comes in marble, chalk, and kraft, giving you a few options to fit your theme/aesthetic.
4. The faraway wedding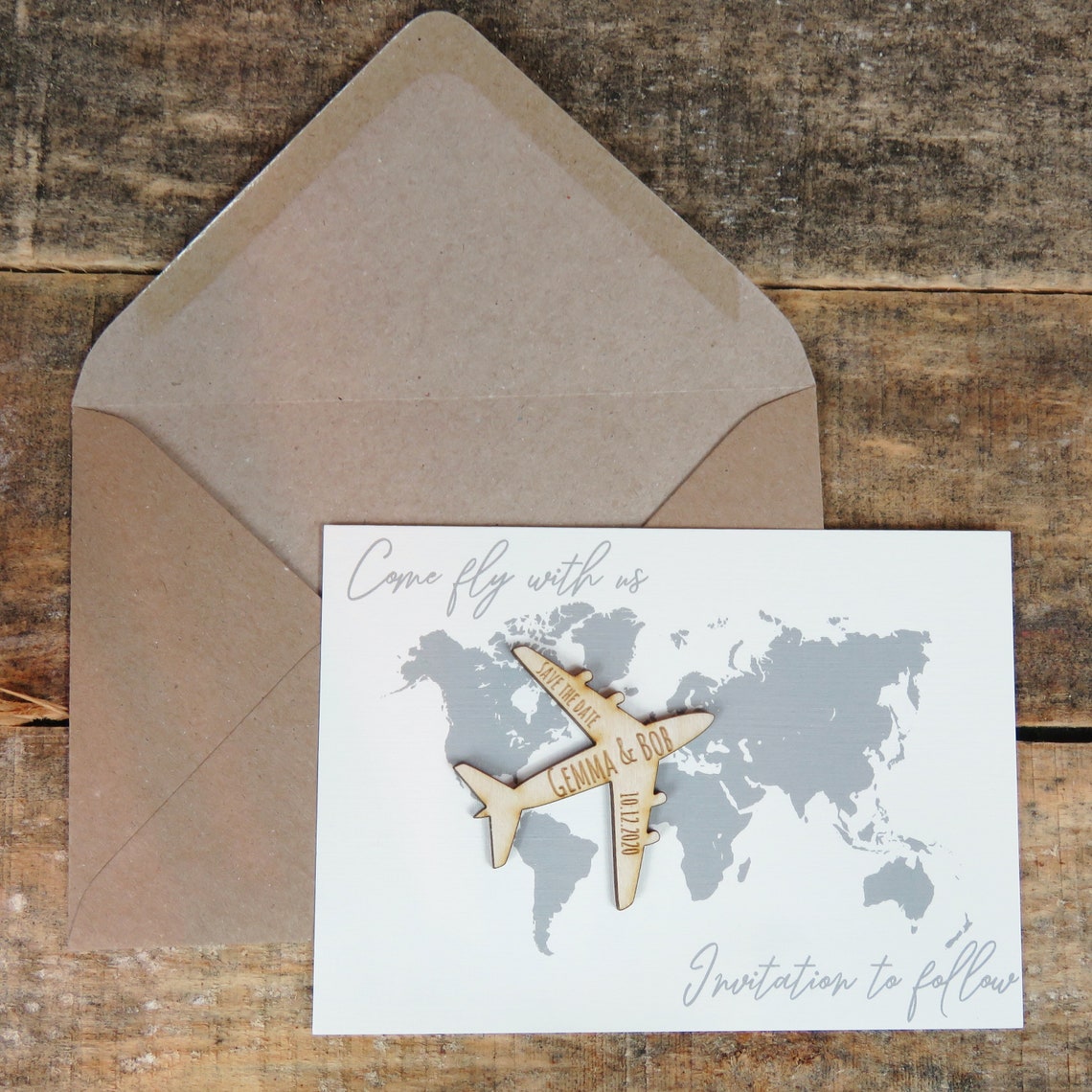 If you're planning on your guests flying to your wedding, you will need to give ample notice. This is a great way to do this, and keep your guests remembering. This lovely little plane doubles as a magnet, which is such a lovely keepsake. I'm also a big fan of the map behind the plane.
Again, no gendered terminology, which is just perfect.
5. The gig ticket wedding card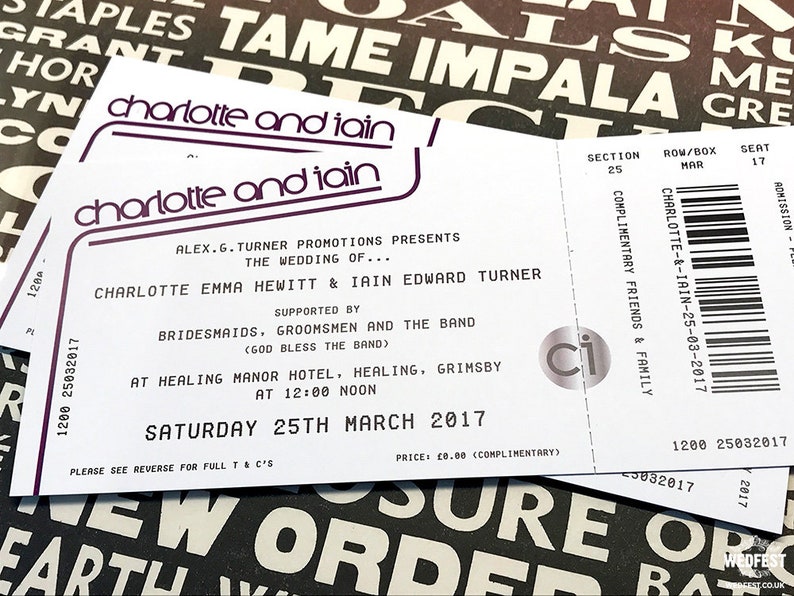 If gigs are your thing, how amazing would this be? Not only does it have "you" screamed all over it, but it's also so creative and unique. Your guests will love this. Don't worry, these are made to order and so that "bridesmaids and the groomsmen" can absolutely be changed.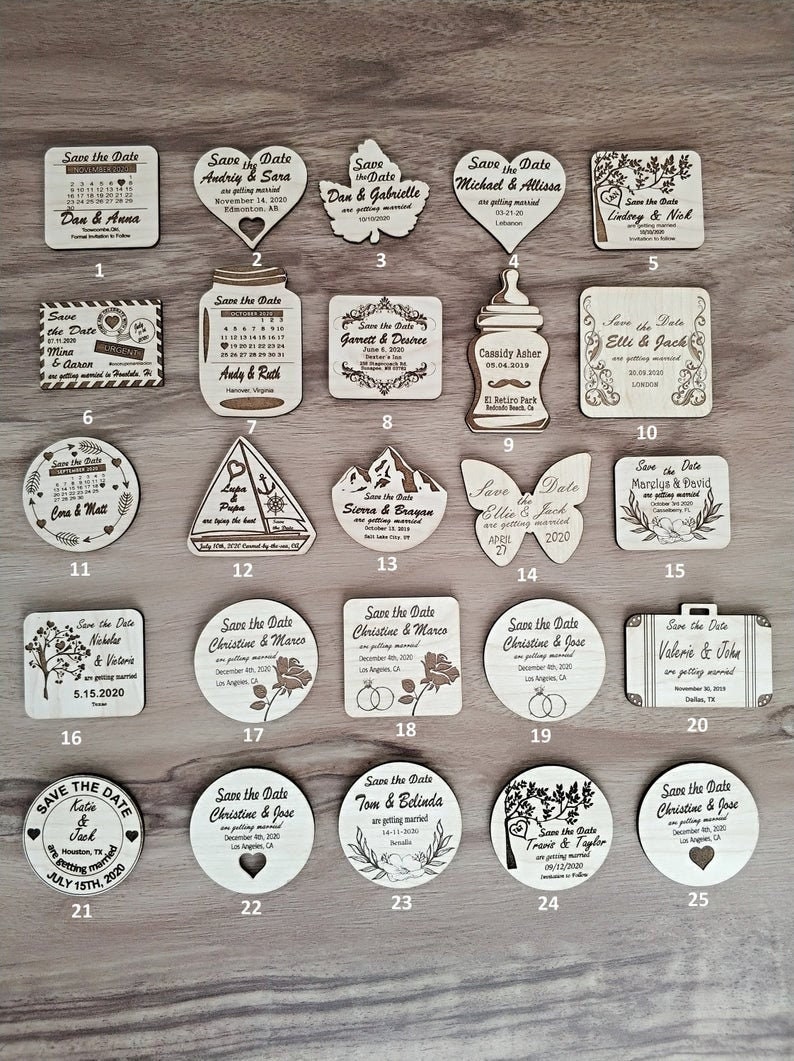 Look at these amazing magnets, that double as a wedding card
Related: Gay Wedding Anniversary Cards
Related: Gay Wedding Anniversary Cards. These are totally customisable too. They even offer a "change the date" for those affected by the pandemic. How smart. I love the suitcase one for all those faraway weddings, and the gorgeous leaf one, too. They also just have circles and squares – keep it simple, keep it gender-free.
7. Cute Penguins Card for a Fun, Quirky Couple
While most people go for the elegant and classy, sometimes you just need something fun and quirky! These adorable penguins declare their absolute joy for the happy couple. Use the blank interior to share your own well wishes. 
8. Congratulations, Lovebirds
I adore this one because it's both cute and elegant. Here's an interesting fact about lovebirds- they are all for "love is love."  In fact, they're on a long list of birds who find love with the same sex. So, what seems like a simply cute card is actually one with a powerful underlying message. 
9. You Found Your Person Card
If adorable birds just aren't your thing, this beautifully stated and simply elegant greeting card may do the trick. Who knew Grey's Anatomy would create such a major trend when Cristina said to Mer, "You're my person," right?
10. Mx and Mx Non-Binary Card
Designed by "two queer brides in Brisbane, Australia," this one is a very simple yet darling non-binary card that replaces the outdated "Mr" or "Mrs" with "MX." Interesting side note, while the title only recently caught on, it was actually created back in 1977 as a "a gender-neutral honorific for those who don't wish to be identified by gender." 
I hope you found at least a couple of gender-neutral wedding cards and invitations that speak to you! 
What are some of your favorite gender-neutral wedding cards? Share below!