Portable arches are a great choice for your wedding – practical, convenient, and beautiful. They're also often far more cost-effective than their heavier counterparts, such as birch arches.  That's what makes them so special, and an increasingly popular choice for many couples. Let's take a quick dive into them and learn what options you have when it comes to buying, renting, or even making your own.
How to Buy or DIY Marvelous Portable Arches for Your Wedding (A Complete Guide)
Let's start by going over exactly what makes an arch portable! Then, we'll dig into some great places to buy one already made or DIY your own with basic materials. While you can leave your arch bare for a stunning minimalist effect, we'll also talk decoration tips for those who want something a little fancier. Let's get going, shall we?
Note: We do include affiliate links in this article. This means, if you use one of our links to buy something, we will earn a small commission. This comes at no extra cost to you.
[embedpost postid="9015″]
What are portable arches?
Portable arches are exactly what they sound like- arches which can be easily moved. This means that they are either super easy to dismantle or are made with lightweight material- or both- so they can be carried away quickly and seamlessly. Some even fold down for easy storage.
If you love the idea and look of a wedding arch but don't really have the space to store a heavy-duty one after your wedding, they may just be the right choice for you. Let's take a look at your options for obtaining the arch itself before we move onto decorating tips.
Buying a portable wedding arch
The easiest, but perhaps not the most cost-effective is to buy the arch out-right. You can find these pretty easily on sites like Etsy and Amazon. Here are some of our favorites.
Lightweight Metal Wedding Arch
This super lightweight wedding arch can easily be moved anywhere and everywhere. It's also extremely big considering the lightweight, which makes it perfect for those statement arches.
They also claim that this arch is easy to assemble, again adding to its portability.
Geometric wedding arch
Another great lightweight wedding arch, which comes in a modern geometric shape. This arch is easy to assemble, yet won't fall apart once you put it together.  It comes in three choices of wood stain.
Wedding Arch Stand with Bases
While this one is fairly basic (okay, very basic), it'll look much better with a little decor. I'm including it because it's definitely portable and it's a great choice for those who don't have a big budget.
Wedding Arch Stand with Bases,Easy Assembly 6.6 x 3.3 Feet Square Garden Arch Metal Abor for Weddings Quinceaneras Party Event Decoration(White)
[Easy Assembly & Disassembly]:Snap-in type,easy installation by snap locking the two ends together.No tools are required.You can finish it in a minute.
[Size & Weight]:6.6 x 3.3 Feet(HxW).7.33 pounds.The wedding arch needs some supports to keep more stable.
[With Bases]:The wedding arch with bases can stand easily.
[Great for Event]:Create an unforgettable scene for homecoming prom,formal celebration,weddings,graduation,birthday party,festival, fundraiser, or special corporate event.
[Add beaty and elegance]:Accentuate the beauty of your backyard with your very own elegant garden feature and create a truly stunning look.
Renting a portable arch
If you don't want to buy one outright, you can also find portable arches for rent in your area.  Your best bet is to call around to party rental places. If they don't have what you're looking for, ask your florist for recommendations.  Ensure that you clarify that you need it to be portable/easily moved. This will allow you to use it many different locations, for many different reasons.
Etsy also has wedding arch rentals, but you'll want to read the description closely. Some only deliver within a small radius, while others charge more than the cost of a brand-new arch just to ship their used one. That isn't really their fault, shipping rates are expensive on larger items.
DIYing a portable wedding arch
If you want to build your very own portable arch, you will need to find the best materials for the job. This means selecting lightweight woods – like fir – or light metals such as copper or aluminium. The latter is likely the best option, as it is more reliable when moving around. Check out a few videos that I found super helpful!
This one uses copper, but you can also use aluminum if you prefer:
Another copper arch that costs under $40 to make and uses no tools:
Here's an easy triangle wedding arch using 2×4 wood pieces:
This last one is so neat! It uses surrounding nature as the frame for your arch, so all you need is some fabric, wooden hoops, and flowers.
Decorating your portable arch
The one drawback to most portable arches is that they can't really hold a lot of weight. So, you'll have to keep that in mind as you decorate.
Silk Flowers
The best option when it comes to portable wedding arches is faux flowers. This allows you to move the arch around, with no issues or fallouts. Just remember to secure the flowers on securely with either glue or wrap around fabric, just to ensure.
Real flowers will likely fall off when knocked or handles too vigorously. Depending on your wedding style, the type of faux flowers you choose can easily be found online. I love these pretty roses, don't you?
Luyue 2 Pack 15ft Artificial Rose Vine Flowers Garlands Decorations Floral Hanging Garden Craft Rose Ivy Plants for Wedding Arch Arrangement-Light Pink
Material:Flowers vines are made of silk fabric with plastic stem,easy to to be molded,bent cut as needed.
Details: Each garland holds 198 leaves and 33 flowers onside.
Package includes 2 pack artificial rose vine, each garland is 7.55ft(230cm/90.56inch)in length.
Application:The artificial rose flower vines are an easy and economical choice for festivals,party backdrop,centerpiece, and backdrop, wedding arches,centerpiece decor.
Usage:Decoration for show windows, shop, restaurant,home,hotel,office, garden,flower basket,stairway, fences or other DIY flower arrangement projects.
Lightweight blooms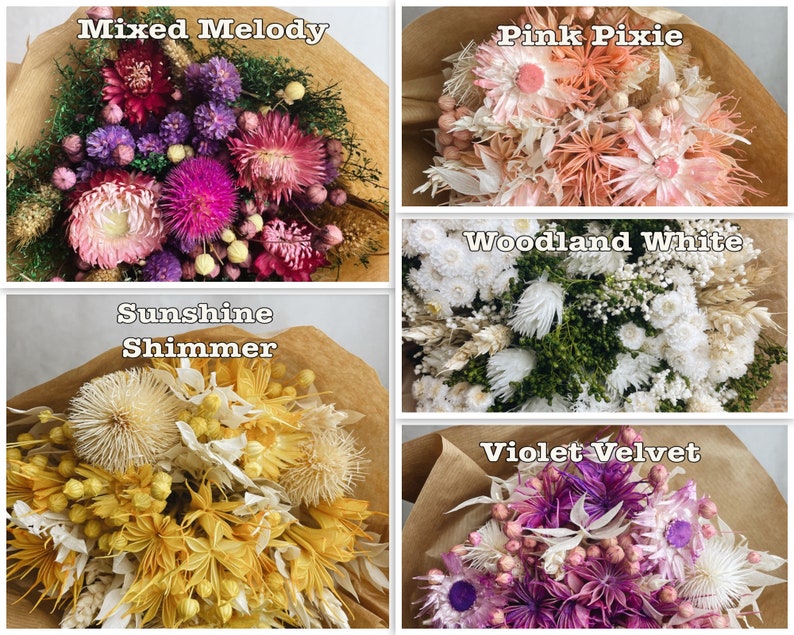 If you have your heart set on real flowers, Etsy has these neat DIY bloom kits for weddings. Many of them are light enough for a portable arch, as long as you don't go too overboard.
Faux greenery
Lastly, you will need some greenery to add to your wedding arch. This will allow the faux flowers to look a little more natural.
Again, these are all super lightweight and will make everything look more put together, without making the arch any less portable.
Sale
CEWOR 4pcs Artificial Succulents Hanging Plants Fake String of Pearls for Wall Home Garden Decor (24 Inches Each Length)
Package includes: 4 pieces artificial hanging string of pearls plant.
Each string is about 61 cm/24 Inch long. Each string has 5 branches, the length of different branches is different.
How to bring plant colors indoors? These artificial hanging string of pearls plants are the choice you can't miss! They are lush and require no maintenance, and they can maintain a bright green shape for a long time. Regardless of the watering time and whether it can be exposed, these artificial plants are very suitable for busy lives.
Hang at the door of your home or place it in your shop, space them apart to solve the lack of green caused by no plants in your space. Green succulents can bring people a comfortable feeling of relaxation, and the natural shape can be used to decorate your life without conflict.
Note: the artificial succulents are made from harmless PVC. It is normal that they have smells, so please place them in a ventilated environment for some time. Under different light, the color of the succulents may be different, so the color is subject to the real product you received.
Fabric drapes
Beautiful flowing gauzy material looks beautiful on its own or with flowers, so definitely consider including it in your arch design. You can find it in pretty much any color. The one pictured here, for example, comes in 7 combos, including plain white, blush and white, blue and white, and more. The picture shows Blush+ Dusty Rose + Mauve.
We found the video below super helpful when it came to decorating a wedding arch. It includes all the basics and makes DIY wedding arch decoration a breeze.
We hope this guide helps you with your wedding arch journey. Portable arches will always be a popular choice, courtesy of their convenience and adaptability. That's true whether you buy one or DIY your own!
What are some of your favorite ideas for portable arches? Share below!