If you're looking for a great versatile wedding decor idea that somehow manages to be both rustic and elegant, earthy and ethereal, let me introduce you to the bamboo arch. While the thought of a bamboo arch can seem somewhat unattainable, the reality – it's super easy to obtain, DIY, or even rent a bamboo arch. I'm here to help you through every step of the way. Read on for everything from style ideas to DIY tips. 
Don't miss our  Definitive Guide Of Wedding Arches (with Free PDF Printable)
 Guide to Creating the Perfect Bamboo Wedding Arch for Your Wedding
As with everything relating to your wedding, you must have a set style or design in mind, so let's start there.  Despite the rather tropical connotations with bamboo, these arches can be designed and adapted to suit any kind of wedding. Even a traditional white wedding, or an elegant one.
Combining your arch with airy, flowing fabrics or luscious blooms can totally change the mood of the arch. For an ultra-modern beach look, you can add tropical plants and leaves. Truthfully, the possibilities are endless. Let your creativity take over. Check out some of my favorites below. 
The beachy look
https://www.instagram.com/p/BiWuMK2jGVW/
Adding some lightweight fabric and neutral-toned flowers really create such a soft, tropical feel.
[embedpost postid="5670″]
The geometric arch
https://www.instagram.com/p/CAAtWuTBJWm/
Beautiful blooms soften the sharp angles in this gorgeous arch. 
The floral arch
https://www.instagram.com/p/CAfF-E3AofI/
Use your arch to frame a stunning focal point and it can act as the perfect natural photo booth. 
Sunflowers
https://www.instagram.com/p/BzZNISzghp6/
Sunflowers are just the perfect bloom for a casual beachy wedding!
Like I said, the possibilities are absolutely endless. These just give you a few ideas on how to style your bamboo arch for your wedding. Now, let's take a look at some DIY ideas to make your own. If you're not feeling crafty, stick around, we'll discuss where to buy them, too. 
How to make your own DIY bamboo wedding arch
Depending on the style you're going for, a bamboo arch is relatively easy to make. Not to mention, it's adaptable, cost-effective, and as with all DIY projects, it's totally unique to you. I searched around for some of the best DIY tutorials so that you can make your very own bamboo wedding arch, in every kind of style that you could imagine. Even the ones that are shown above.
Natasha Nuñez, a DIY wizard, states that you can create a bamboo arch in an hour, for less than $50. This is by crafting the bamboo arch and a paper garland to go alongside it. Essentially, all you need is pretty standard products, like buckets, masking tape, shovels etc. It's a super easy, lovely idea – perfect for all those on a strict budget. What's best – you can pop this arch up anywhere, in minutes. Check out the DIY tutorial here.
If you're more of a visual person, keep reading for some of my favorite YouTube bamboo arch tutorials. 
DIY Bamboo Arbor 
While this one was actually made for a garden, there is absolutely no reason why you can't make it for your wedding day. It's a three-part video, so make sure you go on to the next one here and part three here.
Bamboo Joint Lashing techniques
One of the hardest parts of putting together a bamboo arch is the joint lashing. This is the term used to essentially put together your bamboo arch, and ensure that it's sturdy. You don't want your wedding arch collapsing, after all.
https://www.youtube.com/watch?v=TN1bl8Dun-I
This video here will explain some of the best techniques. Afterwards, you can cover up the joints (if they don't look the way you envisioned) with a flower bouquet or fabric.
How to make a flower arrangement for your wedding arch
Lastly, you have to decorate your bamboo wedding arch. One of the best ways to do this, for a wedding, is with flowers.
We will always recommend using silk flowers for this, as they will always stay fresh and colourful – and are much easier to work with for beginners. Tina Le graced us with a wonderful DIY arrangement tutorial, which should help you.
Where to buy a bamboo wedding arch
Now, if you're planning on creating a beautiful bamboo masterpiece yourself, Etsy could be your best option. Buy a complete arch kit that's ready to assemble on your big day or just the pieces you need to create your own. 
FYI, this section contains affiliate links. If you make a purchase through these links, we earn a small commission at no extra charge to you. 
Complete Bamboo Arch Kit
While there are quite a few other bamboo wedding arch kits on Etsy, this one is my favorite. Choose from a naked arch, one fabric drape, or two drapes. For the fabric, the seller offers 5 colors (including white). 
The only major downside? It costs $160 to ship, which is almost as much as the base price itself.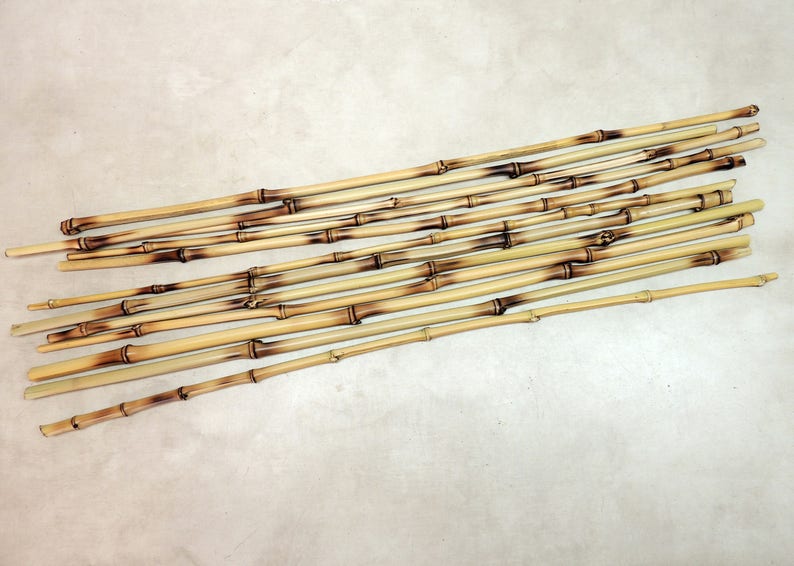 Etsy has a surprising amount of sellers which are selling high-quality bamboo poles, which are readily treated. The above is listed as safe for beach decor and assemblage.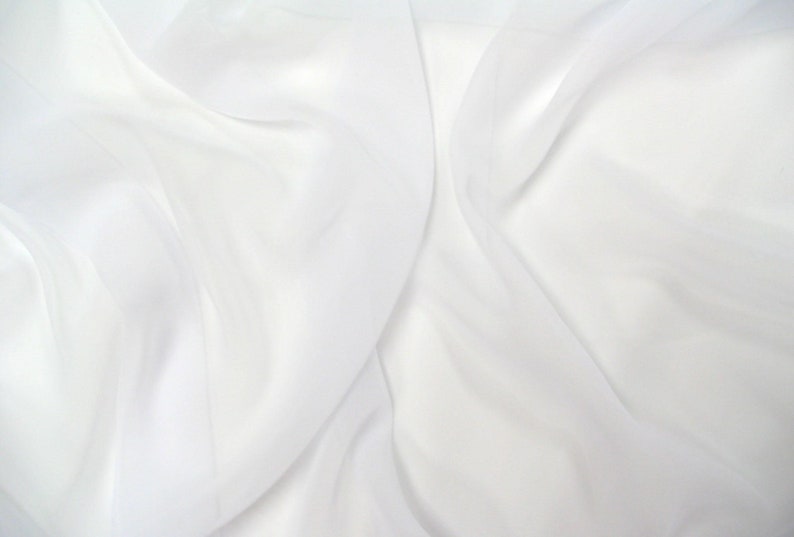 If you're looking for the classic sheer fabric, to really put together your wedding arch, Etsy also has an array of options.I love the FabricExperts shop because they have such a great assortment of affordable ideas.  Above is white chiffon, which would look stunning draped, wrapped or tied on your wedding arch.
Flowers and greenery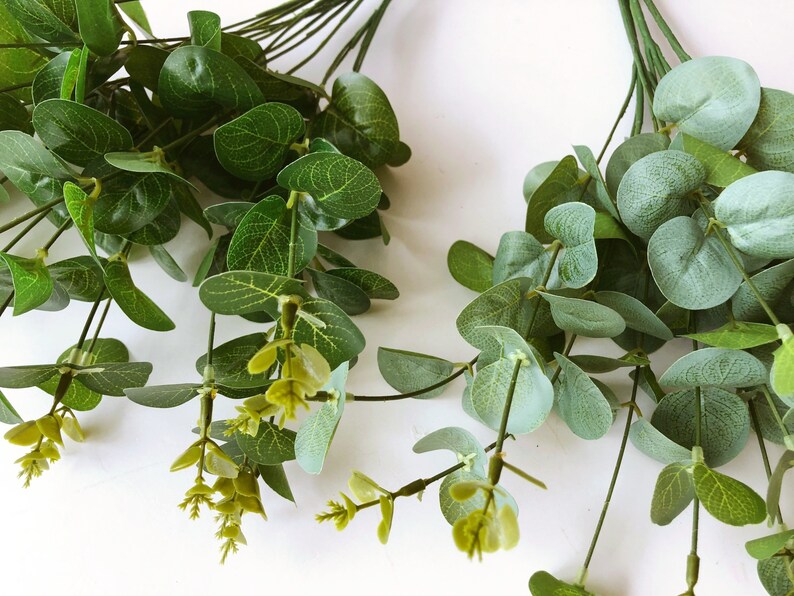 Sticking with the beachy feel, I saw these artificial eucalyptus plants and thought they would match perfectly. You can find them in the PaulettaCrafts shop on Etsy, along with plenty of other beautiful options. 
How to rent a bamboo wedding arch
If DIY options aren't on the table for you, don't worry. Bamboo arches are available to rent, so your dream wedding is still achievable. 
Obviously, renting furniture for your wedding comes with multiple benefits both financially and for your peace of mind. Renting locally is always your best bet. Most renting companies will allow you to choose any color or fabric that you want, and the setting up and taking down is included in the price. Plus, if anything goes wrong- it arrives damaged, doesn't look right, etc- you can easily take it back and swap it out for a good one. 
Finding arches for rent in your area shouldn't be particularly challenging. Start by calling up your florist and asking for recommendations. If they can't help, Eventlyst has a section for arch and arbor rentals, and you can choose to display results just in your area. Or, just search "bamboo arch for wedding near me" in your favorite search engine. 
I hope this guide on creating the perfect bamboo arch for your wedding helps you! Trust me, you won't regret finding a way to incorporate one into your big day – DIY or not. 
Do you have any tips or favorite ideas for the perfect bamboo arch for a wedding? Share below!