If you're looking for some amazing Christmas lesbian bachelorette party ideas, stick around! We've come up with some fun party themes, decorations, food, gift ideas, and more! We've also included some more low-key Christmas bridal shower ideas as well. Let's dive in!
Related: Best Lesbian Bachelorette and Bridal Shower Party Ideas for NEW YEAR's Eve
Best Christmas Lesbian Bachelorette Party Ideas
Safety first is the name of the game when it comes to Christmas lesbian bachelorette party ideas in 2020. Social distancing is absolutely vital, unless you want to make the sort of headlines this bride in Rhode Island did! That's not the type of "memorable" we're going for here. With that in mind, all of the ideas below are just perfect for small groups.
Lesbian bachelorette party themes for Christmas
For the most part, you should have no problem spreading out a full six feet away from each other during your gathering. Don't worry, you'll still have a blast! Let's take a look at some general party themes, then we'll talk supplies, decor, and more.
1. Christmas Cooking Party
One of the best things you can do around the Christmas is organize a cooking party. You and all your friends can prepare all kinds of delicious stuff to share with each other. The best part? The food becomes the favors!
2. Wine Tasting Party
A wine tasting party is just perfect for the holidays! For a wine tasting party, all you need to do is gather up a few bottle of good wine, some snacks, and spend the night with your girls, tasting wine and discussing everything there is to discuss. It can be an amazing idea for a small friends group.
3. Spa Party
This has been one of the most stressful years all around, and planning a wedding during a pandemic hasn't made it any easier! That doesn't even account for the typical stressors of the holiday season! I bet everyone could use a little rest and relaxation!
So why not take the time and have a spa day for your bachelorette party? In some parts of the country, spas are actually already open. Just find one that's following all the vital health guidelines. Of course, you can always create your own at home!
4. Lady In Red Themed Party
One of the best ideas during Christmas time would be a lady in red party. Have everyone wear something red, buy all kinds of cute red decorations, and maybe even make some themed food for the guests. Everyone will have a great time and you'll get some amazing photos to remember your special night.
5. Fondue Night Party
Some parties are best at night and if you're like me, then you'd rather enjoy a nice party starting sometime in the evening. A fondue party is not something anyone may want to miss, and it's going to be one of the fanciest things you've done this year.
6. A Something Blue Christmas Party
The tradition says that a bride needs something old, something new, something borrowed and of course, something blue. With this theme, you can combine that tradition with one of the best holiday themes and throw a Something Blue Christmas bridal shower party!
7. Christmas Caroling
What says Christmas quite like strolling around your neighborhood belting holiday songs? Don't worry if you and your pals don't sound quite like the Tabernacle Choir. Your neighbors will still get a kick out of your tunes! Everyone needs a bit of cheer this year.
If everyone is staying over at your house- or if you all have designated drivers- turn this from "bridal shower tame" to "bachelorette party crazy" by downing some liquid courage before heading out. Just make sure your neighbors are pretty easy going and don't mind your slightly sloshed singing! Also, please remember to wear your masks!
Of course, you can also just have a Christmas carol karaoke party at home if you and your gal pals aren't quite ready to take your show on the road. 🙂 You'll find TONS of great songs with lyrics on YouTube.
8. Holiday Lights Tour Drive-By Bridal Shower
If you want to really go the extra mile and make sure your party is as safe as possible, consider turning it into a drive-by bridal shower with a holiday twist! Gather up your closest pals and do a Christmas lights driving tour of your town.
Keep the fun going back at your house by setting up a tasty s'mores and hot cocoa station. Everyone can still stay 6 feet apart in your yard, or even stay in their cars to drink (as long as you're not serving spiked cocoa, of course).
Now that you you have the best Christmas lesbian bachelorette and bridal shower party ideas, you'll need some great supplies! Let's take a peek at some of my favorites.
FYI, this post contains affiliate links. If you make a purchase through these links, we earn a small commission at no extra charge to you.
Invitations
While you can get away with inviting guests through a phone call, email, or even a text for your bachelorette party, you may want to go a little fancier when it comes to a bridal shower. Check out a couple of options we adore!
1. Winter-Themed Invitation
These winter-themed invitations are really beautiful, and without a doubt, will put everyone in the mood! The template is available on Etsy and you can pretty much customize everything about them!
[lasso ref="tidd-41″ id="9785″ link_id="63614″]
2. Snowflake Invitation
For an all-white Christmas party, these invitations are everything you need! Available on Etsy too, you'll definitely make a difference using them!
[lasso ref="tidd-42″ id="9788″ link_id="63615″]
3. Flannel and Frost Invitation
With this Flannel and Frost invitation, all your guests will be prepared for one of the fanciest parties they've seen this whole winter! You can get them on Etsy and customize them to fully match your needs!
[lasso ref="tidd-43″ id="9790″ link_id="63616″]
Cute Christmas Favors for your Guests
Favors are a must for a successful party. After all, you want to give your guests a reminder of your fun night! So, let's check out a few cute Christmas lesbian bachelorette gift ideas for your guests.
1. Mini Snowflake Soap
These cute, little soaps will definitely make a wonderful present for anyone! They are small, cute, and definitely match any winter theme.
[lasso ref="tidd-39″ id="9777″ link_id="62882″]
2. Shawl Scarf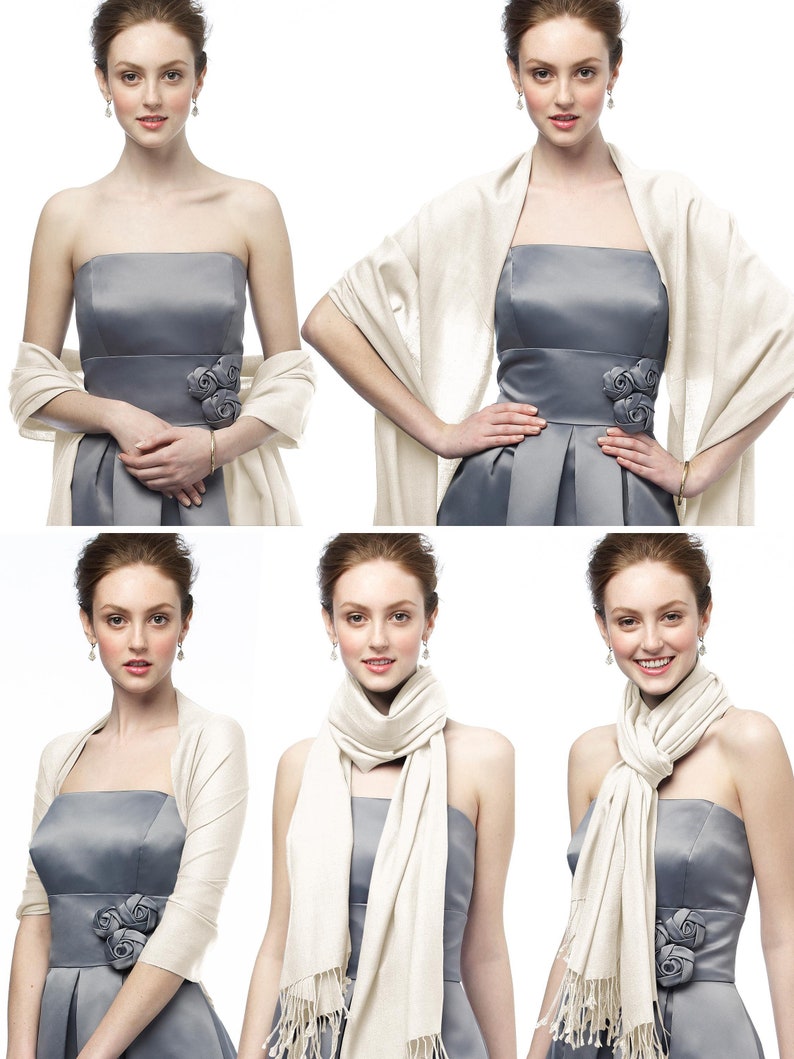 Being a winter party everyone will appreciate a wonderful and very cozy scarf as a favor! You can get them on Etsy, and they come in quite a few colors!
[lasso ref="etsy-5″ id="9778″ link_id="62883″]
3. Tea Tubes
If you really want to impress all your guests, then these adorable and unique tea vials will make a wonderful favor! These too are available on Etsy!
[lasso ref="tidd-40″ id="9781″ link_id="62884″]
4. Personalized Christmas Ornaments
Of course, we can't forget this one! Personalized Christmas ornaments always make wonderful favors! I love these because they're simple yet elegant, so they'll suit just about anyone's decor tastes. You can find them on Amazon, and they come in to colors.
Personalized 2023 (or any year) Custom Christmas Ornament - Solid Wood Starry Nights Design
CUSTOM CHRISTMAS ORNAMENT – The perfect gift for new parents, newlyweds, families, children and grandchildren – Makes a great wedding or baby shower gift.
HEIRLOOM QUALITY CRAFTED FROM SOLID MAHOGANY OR MAPLE WOOD – Unlike others who use cheap plywood, my ornaments are crafted from solid mahogany and maple wood from renewable sources. Solid wood never cracks or warps and will last a lifetime – Ornament measures 3 inches in diameter and is cut from solid 3mm wood.
PERSONALIZED WITH NAME OF YOUR CHOICE – Enter the name you want on your ornament at checkout and choose mahogany or red maple wood – Maximum of 12 characters for names.
Christmas Party Food
If you're throwing a party at home, you'll need to feed those hungry guests! Here are a couple of ideas that I love!
1. Christmas Wreath Bread
What better food can you make for Christmas if not this wreath bread? It looks absolutely delicious!
2. Salmon And Cream Cheese Puffs
Even though these are not quite traditional, they will definitely make a very good impression for any party this winter!
3. Red Velvet Trifle
Everyone loves red velvet, and when you start to play with the form it comes in, then you are going to have a wonderful time!
If those don't really get your mouth watering, this video below has plenty more Christmas party food ideas!
Games
Depending on the type of party you have, you may also want to play some games to keep the fun moving! Here are a couple of cute ideas!
1. Two Truths And A Lie
This is one of the games you don't really need anything for. Just make sure everyone is having a good time, and let the games begin!
2. Carol Karaoke
I touched on this above as a party theme, but it's also a fun "game" to play during any Christmas lesbian bachelorette party. You don't have to rent a fancy machine. Just use your phone to find a good app or load up Youtube and search "Christmas carol karaoke."
3. Gingerbread House Competition
This one is all about decorating the best gingerbread house. It would be amazing to have it already prepared, as gingerbread can be tough to make.
Now you should have everything you need for a totally epic lesbian bachelorette party during the holiday season! I hope you all have a blast! Just remember, pay attention to social distancing guidelines.
What are some of your favorite Christmas lesbian bachelorette party ideas? Share below!
Andreea is a very passionate content creator and her purpose is to provide you with the most interesting articles, while constantly discovering new facts. She's been freelance writing for the past five years and has created numerous articles and educational materials while managing her own blog.