Looking for some outstanding rustic bridal shower games for your backyard bash? I've got you covered! Below, I'm sharing some of my favorite ideas that just scream "countryside fun!" Start with my top 5 favorites, then keep reading for all of the ideas.
CHECK: 100+ Bridal Shower Games Questions
Rustic Bridal Shower Games Top Picks at a Glance
FYI, this post contains affiliate links. We earn a commission if you make a purchase at no extra cost to you.
Check the table below for a side-by-side comparison of our favorites!
Top Benefit
Brings so much excitement
Perfect for baking/cake-themed party
20 Amazing Rustic Bridal Shower Games to Consider
Games are always a good way to keep people entertained and engaged at any kind of party! Here are some rustic bridal shower games that you can play for your guests: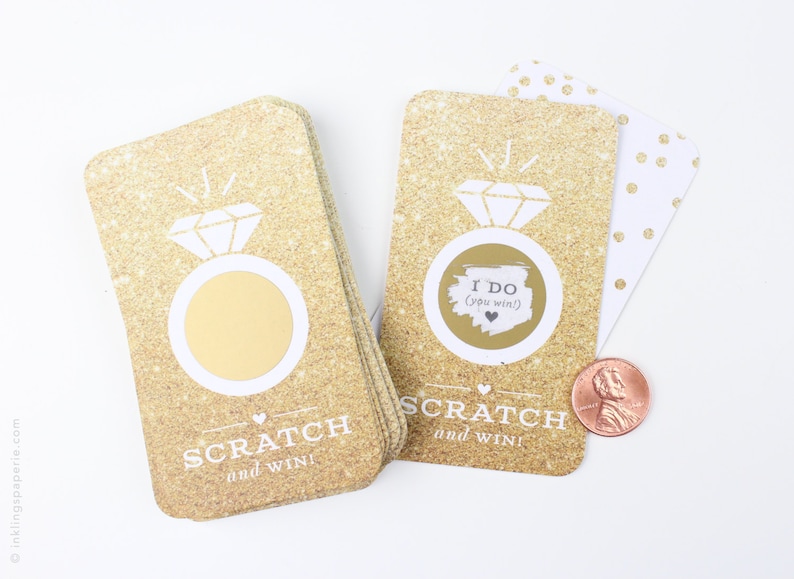 The scratch-off activity for a wedding shower is a fantastic way to make the day memorable. It is an excellent opportunity for your guests to win prizes without engaging them in any competition. This game brings excitement to your guests while keeping them away from gambling.
Related: Hispanic Bridal Shower Games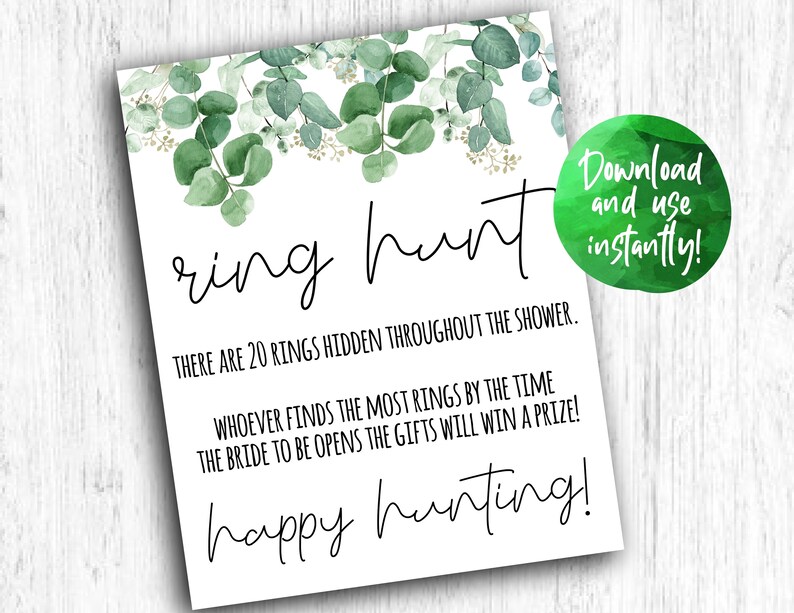 If you're looking for a fun idea that guests can play throughout your entire shower, a ring hunt could be perfect! Hide some rings throughout the event space and ask your guests to find them. The one who finds the most rings is the winner.
3.    Around the Clock Game
Want something a little more unique that isn't played at literally every bridal shower imaginable? Try this one! Before the shower, you'll assign each guest a specific time. Their mission? Buy a gift that the couple can use at that time.
For example, the guest who receives "noon" can give a picnic basket, since that's the perfect time for a romantic outdoor lunch! Guests who receive hours in the middle of the night can give blankets, pillows, sheet sets, or other gifts that go perfect in the bedroom.
You can even grab the makings of a wall clock and have the bride change the hands to the time she thinks each gift correlates to if you want to turn it into more of a bridal shower game.
4.    Date Night Suggestion Box
Grab this sweet date night suggestion box. Then, during the party, ask guests to write down ideas for the couple to do during their honeymoon, on date nights, or even just rainy days. It's a super simple idea that keeps on giving for years to come.
Check: Harry Potter Bridal Shower Games Free
5.    Rustic Cupcakes Competition
For a baking or kitchen-inspired bridal shower, have guests compete to decorate the cutest rustic cupcakes in the time given. It's a simple idea but your guests will absolutely love it.
Overcomplicating things isn't always necessary. Croquet, or another lawn game like it, can engage your guests on your wedding shower and lighten up the atmosphere much. Sports lovers would love this bridal shower game.
You can expect to get lucky in bridal bingo just as she got lucky in love! You're already familiar with the rules for this classic bridal shower game. So, test your intelligence and luck with this fantastic game with your friends at your wedding shower.
8.    Flower Arrangement
Consider a fun interactive activity instead of shower games if the bride isn't into competitive activities. With this one, grab some gorgeous silk flowers ahead of time, then have each guest create a unique arrangement that she can use to decorate her new home. You can also create wreaths and other floral decors.
9.    Marking Numbers Game
An enjoyable shower game for numbers-lovers. In this bridal shower game, your guests will be given a card upon which they can mark whether the given numbers are fair, are too high, or too low.
10.  Sunflower Bridal Games
These sunflower bridal shower anagram and word games will add fun to the celebration. Unscrambling wedding words is a great bridal shower game idea. Adults, kids, and even seniors can play this bridal shower game at weddings, engagement parties, rehearsal dinners, and wedding showers.
Sunflower Bridal Shower Word Scramble Game Cards 25 Pack - 5x7 Size Set - Fall Flower Yellow - Paper Clever Party
Let the Activities Begin: With this bridal shower word scramble game you can add some excitement and fun to your bridal celebration. Our sunflower themed game for bridal shower game for guests will keep everyone entertained and having the best time.
Sunflower Bridal Shower Party Supplies: Each pack includes 25 bridal shower game cards, measuring 5 x 7 inches in size. The bridal shower games are easy to write on and printed with cheerful, rustic sunflower design in yellow and pink colors. Answer key is included in game pack.
Unscramble Unlimited Fun: You can complete this bridal shower game in about 10 minutes. Create laughter and conversation by challenging your family + friends to unscramble the wedding related words on the game card list. Customize this game by specifying your own time limits and different tiers of bridal shower prizes for game winners.
Ideas for Celebrating: Bundle and play this unscramble activity with other games for bridal shower. Our games are styled to pair beautifully with any wedding, bridal shower, engagement party, casual or formal event settings for bride and groom.
Created in the USA: Let Paper Clever Party help you celebrate friendships, family, life, and love. With our clever made paper things make every single party memorable. Each product is designed, printed, and proudly made in the USA.
11.  Team Bride or Team Groom Cushions
Buy these fantastic cushions for your guests to identify who's from team bride and who's from team groom. These cushions will allow your guests to participate in different shower games with enthusiasm. For same-sex weddings, grab two "grooms" or two "brides" pillows in different colors.
Buy beautiful embroidered cushions for shower games.
This would be the ideal game for a bridal shower centered around baking or cooking. Ask your guests to solve these cake-related riddles by thinking outside the box.
13.  Painting
Who doesn't love a good painting party? It's perfect for backyard showers since it's a fairly messy game. Grab some blank canvases and let guests get creative. The bride can even display her favorites in her home. Or you can paint mugs, ceramic plates…pretty much anything you want!
We think this game would be perfect for a bridal shower because it involves a ring. This game is quite popular in Florida.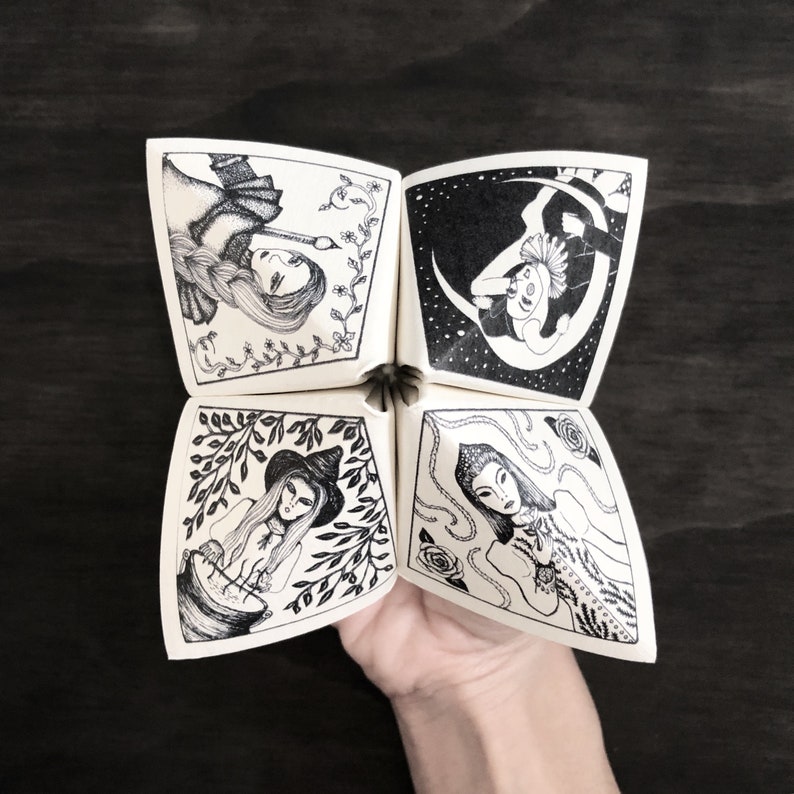 Relive the joy of childhood memories with this nostalgic shower game. To maximize the effect, include questions regarding the bride's own childhood.
Playing this shower game is easy and fun for anybody who has ever used a smartphone. Get started by downloading and printing these game cards. It's one of my favorite printable bridal shower games for sure!
17.  Tips for the Bride-to-be on Her Bridal Shower
Ask every guest to write down their best advice for the newlyweds. The bride will not only take valuable home advice but also be delighted by her beloved guest's response. So, try to give the bride good advice before she starts a new chapter of her life.
18.  Ring Toss Game
A coat (or two) of glitter is applied to the bottles in this version of the classic bridal shower ring toss game. And then a ring is tossed upon these bottles from a distance. Once a guest has caught the bottle with the ring, the bottle is his/her.
19.  Quiz for Guests
Can your guests tell a bit about the bride? Well! You will know after the results. 
Buy quiz for your guests on Etsy.com.
20.  TP Wedding Gown
Divide the guests into four or three teams. Models are assigned to each team, while the other team members construct dresses using toilet paper. Brides choose their favorite look after watching the model's appearance.
If you don't want to use up all your toilet paper (hey, that stuff isn't cheap), buy your favorite paper bride and groom on Etsy.com to dress up instead.
FAQs
How many games should be played at the bridal shower?
A basic rule is that a new game must be played after every passing hour. The average time for a bridal shower is three hours, so it can be considered to play three shower games per wedding shower.
Is it necessary to play games at the bridal shower?
It is not absolutely necessary to play games at the wedding shower, but it can certainly help make the event more enjoyable. It's also a great way to break the ice between guests who don't know each other well.
How can you start playing games at your bridal shower?
Firstly, explain to your guests what game to start with. Tell them all the rules; once everything is set, start playing the games.
Conclusion
If you're planning a backyard party or just love the simple feel of the countryside, these rustic bridal shower games are a great way to keep guests entertained!
Just remember to think of the bride first and choose games that she'd approve of.
Final Recommendation
Don't miss Find the Guest Bingo!
What are your favorite rustic bridal shower games? Please share with us below!