Get ready to droll over some of the most hypnotically stunning LGBTQ celebrity engagement rings!
We rounded up the best of the bunch to give you a good idea of what's hot in Hollywood.
Then, we'll share some more affordable ways for you to get them some of them on a budget.
Let the oogling begin!
Amazing LGBTQ Celebrity Engagement Rings
Most of us are aware of Elizabeth Taylor's 29.4-carat emerald cut Cartier engagement ring from Mike Todd in 1957.
Then there's Paris Hilton's $2-million diamond engagement ring from her former fiancé Chris Zylka
However, not many are aware of the gorgeous engagement rings of Portia de Rossi or Tom Daley.
So, let's take a look at some of the most stunning LGBTQ engagement rings, shall we?
We'll also share some of our favorite budget-friendly alternatives for a similar look.
READ MORE: The Gorgeous Gender Neutral Rings
FYI, this post contains affiliate links. If you make a purchase through these links, we earn a small commission at no extra charge to you. 
1. Lance Bass & Michael Turchin
Lance Bass is best known as the bass singer for the boy band NSYNC and Michael Turchin is an actor and painter.
Lance Bass announced the September 1, 2013 engagement on Instagram, with the caption- "He said YES!! Love this man."
The caption was accompanied by a photo showing off Turchin's engagement ring, which is a two-tone David Yurman black diamond ring with a twisted rope design.
The two married on December 20, 2014.
Get the look on a budget with this gorgeous rope-style ring from Reeds.
2. Molly Bernard & Hannah Lieberman
Molly Bernard is an actress best known for her role as Lauren Heller on the comedy-drama television series, Younger.
Hannah Lieberman has a Juris Doctor degree from the University of California at Berkeley.
Bernard announced their engagement on Instagram on January 14, 2020, with the caption- "We said YES!" and included a photo of the couple with their dog,
Henry. Bernard's engagement ring features a large diamond in the center, topped with a half halo.
Finding a look-alike ring is definitely a challenge, but this one has the same vintage feel.
3. Rylan Clark & Dan Neal
Rylan Clark was a contestant on the 9th series of The X Factor, a British reality television music competition, where he came in 5th place.
He was also a housemate and winner of Celebrity Big Brother 11, a British reality television series.
Dan Neal was a housemate on Big Brother 14, a British reality television series.
Rylan Clark announced the engagement on Twitter on September 18, 2014 with a photo of the couple, accompanied by the caption- "Pleased to say we're engaged.
Thank you for all your lovely messages. Myself and @DanNealOfficial are very happy xxx."
The couple wed on November 7, 2015
Clark's engagement ring is a white metal baguette diamond ring with 3 rows of channel set diamonds.
This look-alike from Zales is incredibly affordable!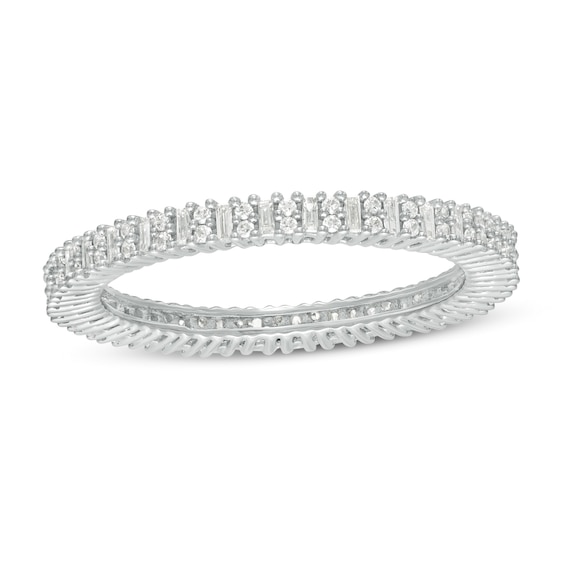 Also Check: Hers And Hers Wedding Ideas
4. Tom Daley & Dustin Lance Black
Tom Daley is a British Olympic diver, while Dustin Lance Black is a director, producer and screenwriter.
Daley announced the couple's engagement on Instagram on October 1, 2015, with the caption- "#HeSaidYES and then #ISaidYES ❤️Thanks for all the lovely messages!"
The caption was accompanied by a photo of a pair of silver engagement rings placed atop the couple's forthcoming marriage declaration.
They tied the knot on May 6, 2017.
Lookalike options are endless.
While we love the simplicity of their silver bands, if you want something similar but feel diamonds are a must, I love this one from Zales.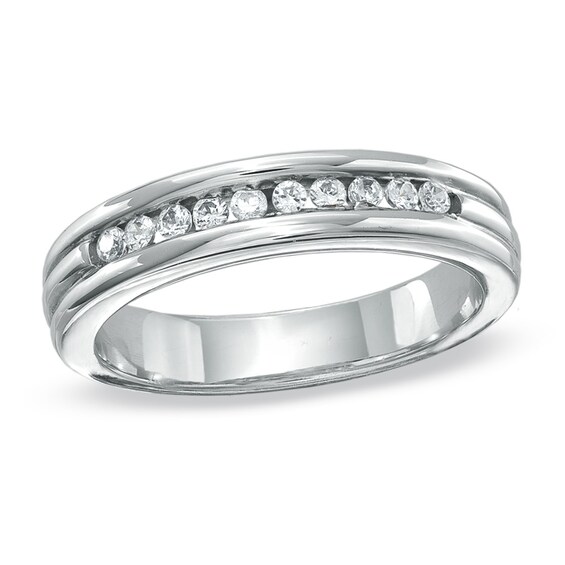 5. Ellen DeGeneres & Portia de Rossi
Ellen DeGeneres is an actress, comedian and television host, while Portia de Rossi is an actress, model and philanthropist.
The two got engaged in May of 2008 and wed on August 16, 2008
Portia's Neil Lane engagement ring is a 3-carat horizontally set marquise diamond, accented by small pink diamonds.
Finding a similar ring is tricky, since Neil Lane designs fairly unique items. This one from Reeds is a good pick, though!
READ MORE: Engagement Rings For Gay Couples
6. Ruby Rose & Phoebe Dahl
Ruby Rose is an actress, model and television presenter who rose to fame as a presenter on MTV Australia, from 2007-2011.
Phoebe Dahl is an activist, fashion designer and philanthropist. Phoebe Dahl's first engagement ring was an 18-carat yellow gold solitaire.
On August 12, 2014, Dahl posted a photo of her new engagement ring on Instagram, with the caption- "Luckiest girl alive! You surprise me every day my love. I'm so proud to wear this ring."
It features a large diamond in the center with small diamonds around the band, similar to this budget-friendly ring from Zales.
7. Abby Wambach & Glennon Doyle
Abby Wambach is a retired U.S. soccer player and coach, as well as a two-time Olympic gold medalist and a FIFA Women's World Cup champion.
Glennon Doyle is a Christian author and blogger.
Doyle announced the engagement on Instagram, with the caption- "Abby and I decided to hold hands forever.
First, fiercely, and forever," accompanied by a black and white photo of the couple's hands, featuring diamond engagement rings.
Related: 5 Equality Rings to Wear to Show Your LGBTQ Solidarity
8. Samira Wiley & Lauren Morelli
Samira Wiley is best known for her role as Poussey Washington on the Netflix comedy-drama series, Orange Is The New Black, while Lauren Morelli is a writer on the series.
Wiley announced the couple's engagement on Instagram with a simple caption-
"Yes," accompanied by a photo of the couple with Wiley wearing a princess-cut diamond engagement ring on a yellow gold band.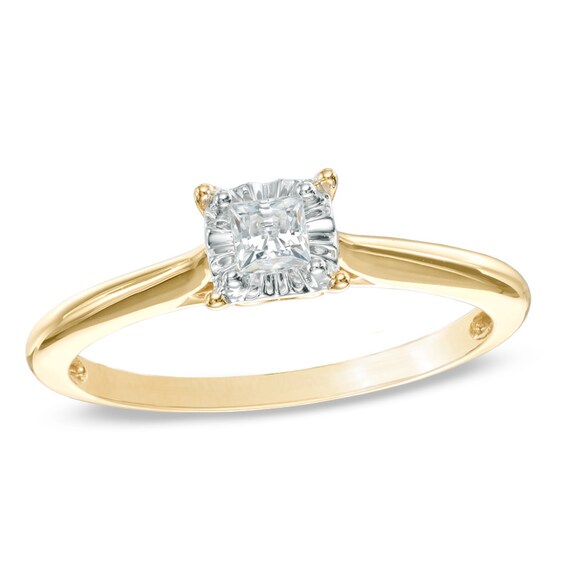 9. Chely Wright & Lauren Blitzer
Chely Wright is a country music singer and activist, while Lauren Blitzer is an LGBT rights advocate.
The couple announced their engagement on April 6, 2011 in the cutest way.
They used Scrabble squares, spelling out- "We are engaged," along with a pair of diamond engagement rings, which the couple designed together.
We love looking at stunning LGTBQ celebrity engagements rings.
Finding lookalikes isn't always easy, since celebs have access to custom designers.
Still, if you use their styles for inspiration, you can find some gorgeous budget-friendly rings that shine just as bright!
Which are your favorite LGBTQ celebrity engagement rings? Share below!