Looking for the best places to elope in New England? We've got you! NE has SO much to offer that it's easy to get overwhelmed by your choices. So, we narrowed down the list by picking the best of the best from the New England states. Let's dive in, starting with our favorite places to stay during your trip.
Also Check: Best Places to Get Married in Texas
Places to Elope & Stay in New England Top Picks at a Glance
FYI, this post contains affiliate links. We earn a commission if you make a purchase at no extra cost to you.
Check this comparison table for a quick guide to just our top 5 picks. Read the review for further details.
18 Best Places to Elope in New England (Detailed Guide)
And the best part of it is that many outdoor venues are for free! There are, however, places where you will need a special permit, but the prices are not that high. So there is no need to spend much to have a memorable wedding in New England.
If having a big crazy wedding is not your vibe, check out the list of best places to elope in New England.
1. Deer Isle, Maine
Deer Isle- located off the coast of Maine east of Augusta (but still reachable by bridge), is a positively remarkable place to elope! Not only does it have all the charm of a New England island, but the town itself is incredibly friendly and welcoming. Take your time to enjoy the slow and romantic pace of your honeymoon here.
With epic views of the Atlantic Ocean on every coast and stunning landscapes inland, your pictures will be awe-inspiring no matter where on the island you choose to tie the knot. After the big moment, stay awhile and enjoy one of their 12+ gorgeous nature conservatories. There's really no other place like Deer Isle in Maine!
Where to stay in Deer Isle, Maine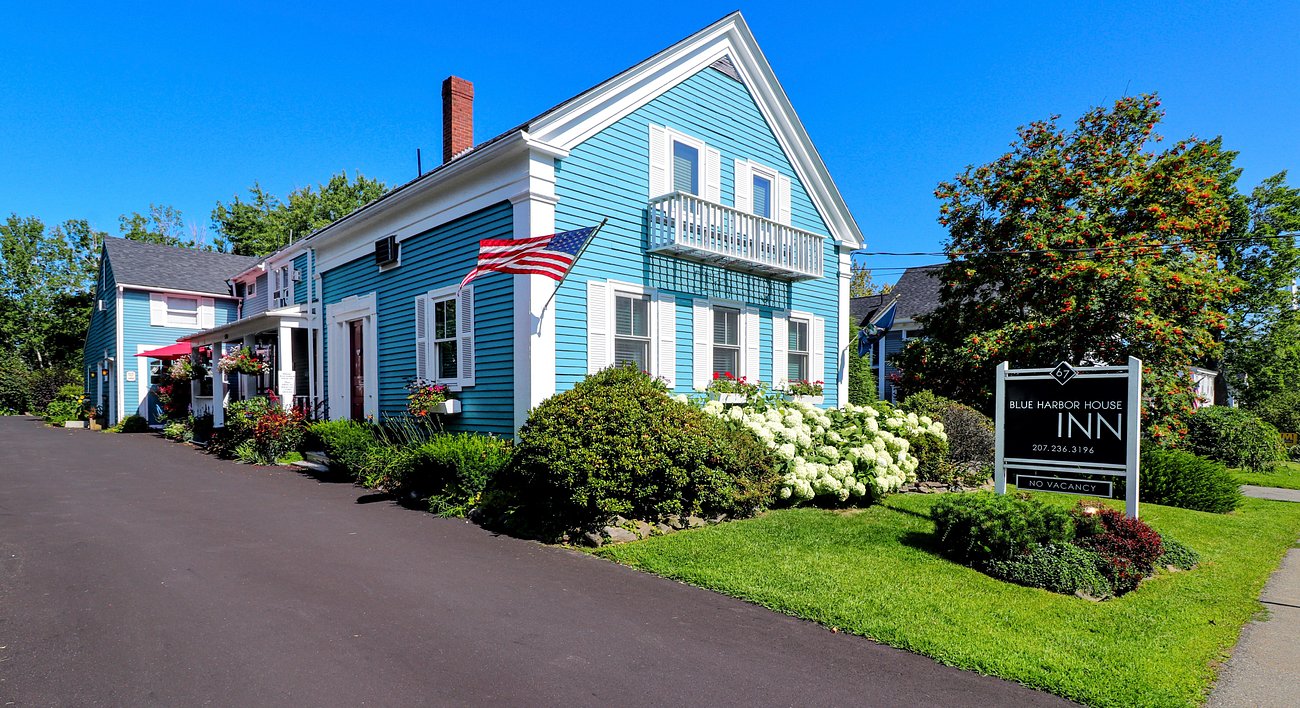 Top attractions to see in Deer Isle, Maine
If you are into nature and wildlife, make sure to visit the Barred Island Preserve in Deer Isle. Leading the pine forest you will reach the spectacular shore that this town is famous for.
2. Portland, Maine
Portland in Maine is remarkable for its splendid ocean views and mindblowing gardens. It combines all the beautiful sites and entertainment couples want while eloping. Even though it is the largest city in Maine, you can still intimate elopement here.
The romantic atmosphere of your wedding day will make your elopement even more intimate and remarkable. Take advantage of the beautiful sceneries to have a professional photoshoot and remember the best of your life for a very long time.
Where to stay in Portland, Maine
Ramada Plaza by Wyndham Portland
Fireside Inn & Suites Portland
Top attractions to see in Portland, Maine
Portland Head Light is one of the most historic and oldest places in Maine. So if you decided to spend some time in Portland, Maine, make sure to visit this astounding place.
3. Boston, Massachusetts
Boston has gorgeous old buildings and landmarks that make it the perfect romantic place to get married. It's also a city that's constantly improving and expanding, meaning there are always new restaurants and attractions opening up.
The city is known for its rich history, which is reflected in the architecture of its older buildings. The city even offers some pretty fun historical tours that you can take with your partner before the ceremony.
When eloping in Boston, you'll need a marriage license, of course. Couples also need to complete a Marriage Intention form at the City Hall. The marriage license will be valid only for 60 days.
Where to stay in Boston, Massachusetts
The Westin Boston Seaport District
Home2 Suites by Hilton Boston South Bay
Hampton Inn & Suites Boston Crosstown Center
Top attractions to see in Boston, Massachusetts
Having fun and romantic time with your partner during a sunset cruise in the Boston Harbor can be one of the most remarkable times of your elopement. So don't miss the chance to have this experience.
4. Cheshire, Massachusetts
Cheshire, Massachusetts is a quaint town that offers a beautiful New England feel. It's best known for its founding by Samuel Cheshire in 1738 and for the iconic "White Horse Tavern". It's home to many historic homes and churches and it has many sites that are perfect for eloping.
There are so many beautiful wedding venues where you can arrange your ceremony and have the best time to remember forever. With the scenic landscapes and perfect weather, this place is gorgeous for your dream elopement.
Where to stay in Cheshire, Massachusetts
Americas Best Value Inn – E Greenbush / Albany
Top attractions to see in Cheshire, Massachusetts
To see the best views of Cheshire, Ma, you can visit Mount Greylock State Reservation. The summit offers a 360-degree view of Northern Berkshire County and Central Vermont. Mount Greylock's summit can be reached by car or on foot; there are trails with varying levels of difficulty available for hiking or mountain biking.
5. Nantucket, Massachusetts
Nantucket, MA is an island in Massachusetts and features beautiful beaches and a charming town. This enchanting island will leave you speechless with its ocean views.
Nantucket offers many scenic backdrops–the beach, the harbor, and even the Nantucket Ice Cream Social–that are perfect for an intimate ceremony. The tourism office can help you find a location to host your intimate elopement with vendors that provide everything from flowers to cake to catering.
Where to stay in Nantucket, Massachusetts
Top attractions to see in Nantucket, Massachusetts
If you want to learn more about the history of Nantucket, make sure to visit the Whaling Museum. You can also visit the Surfside beach located directly on the Atlantic Ocean.
6. Salem, Massachusetts
Spooky-themed weddings certainly stand out among the rest of traditional theme weddings. And even if it is just an elopement, having your wedding theme Halloween, is very bold, and everyone loves it. Salem is the best choice for you as it offers great venues for elopements with a Halloween theme.
Even if you're not going for a Halloween-theme, eloping in Salem has many benefits. Besides the scenery, there are several historic buildings that make for excellent backdrops for your wedding photos. The city also offers a lot of free or low-cost options for eloping, such as parks and public venues.
Where to stay in Salem, Massachusetts
Top attractions to see in Salem, Massachusetts
Salem has a variety of tourist attractions including museums, memorials, cemeteries and parks. If you do just one thing while you're there, though, make it visiting the House of Seven Gables.
The House of Seven Gables is a classic New England home with sweeping views of Salem Harbor and Marblehead Neck. It was built in 1760 by Nathaniel Hawthorne's grandfather, according to family legend. The house was given to the city as a museum in 1924 by one of Hawthorne's descendants.
7. Martha's Vineyard, Massachusetts
Martha's Vineyard is one of the best choices for a destination wedding with its serene gardens, calming energy, and scenic beach views. The beauty of this small town gives your unforgettable day more uniqueness and charm.
The island is full of beautiful scenery which will make your photos pop. It also has plenty of scenic landmarks to choose from like Oak Bluffs Lighthouse in Edgartown or Menemsha Fishing Village in Menemsha.
There are also affordable options like the Beach Plum Inn where you can get great rates on rooms even if it is just you two and you can have your ceremony right on their beachfront property!
Where to stay in Martha's Vineyard, Massachusetts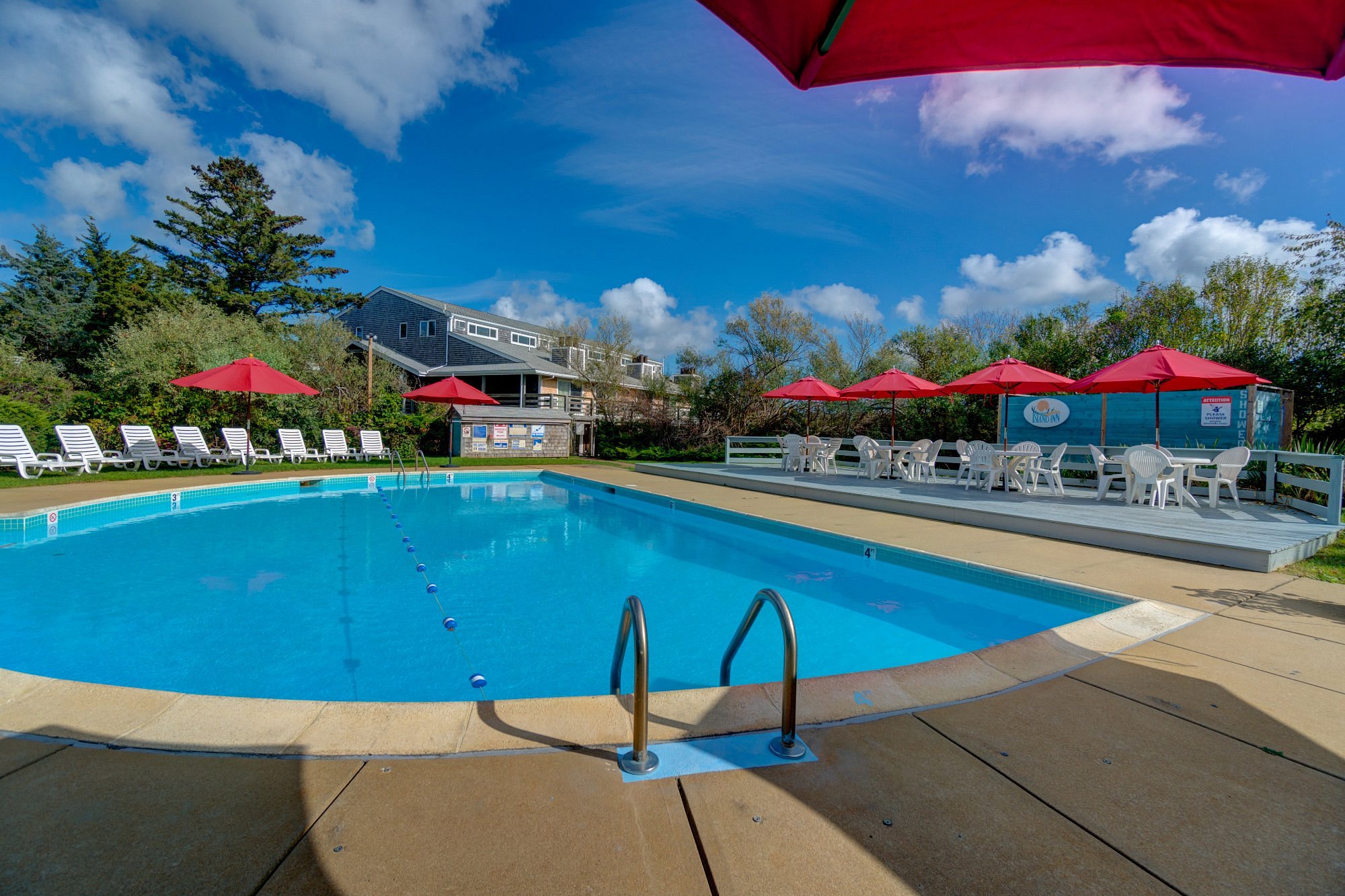 Martha's Vineyard Surfside Hotel
Top attractions to see in Martha's Vineyard, Massachusetts
You can take many trips while enjoying your time in Martha's Vineyard, but one of the most popular places to visit is the Edgartown Lighthouse. This island also offers a variety of beaches and plenty of activities to keep you busy.
8. Ipswich, Massachusetts
If you decided to have a small wedding with just the two of you, go for it! Ipswich will make your dream day intimate and romantic with one of the top wedding destinations in New England. Start the fairytale of your life from your elopement.
The town offers many beautiful scenic views that will make your wedding photos come out amazing. In addition to this, there are many attractions in the area like Ipswich Bay Wildlife Sanctuary and Crane Beach.
Where to stay in Martha's Ipswich, Massachusetts
Wylie Inn and Conference Center at Endicott College
Candlewood Suites Boston North Shore – Danvers
Top attractions to see in Ipswich, Massachusetts
Having a tour in Castle Hill on The Crane, you will have an unforgettable experience. This majestic seaside estate will leave you speechless with its marvelous landscapes and breathtaking views of the shore.
9. Provincetown, Massachusetts
Ptown is a one-of-a-kind destination to choose from for elopements if you want to have a small ceremony with just your friends and family by your side. The brightness and liveliness of the town will fill you with energy and passion.
Stunning beaches for seaside ceremonies and incredible views of secret gardens will allow you to have the most romantic time of your life. Your dream can become a reality in Provincetown.
The town has a long history as a LGBT-friendly destination, as they were one of the very first towns in the US to allow gay marriage.
Where to stay in Provincetown, Massachusetts
Top attractions to see in Provincetown Massachusetts
Make sure to stop by at the Commercial Street in Ptown and have a cup of coffee at a cafe, or buy souvenirs from local shops. This place is a great spot for your elopement adventure.
10. White Mountain National Forest, New Hampshire
A great romantic getaway can be the White Mountains National Forest in New Hampshire. It stretches through northern NH and falls into Maine, offering the most breathtaking mountain views. The Presidential Range is the highlight of this incredible location and the ceremonies here are epic.
The spectacular views of the mountain range will make your special day more unique and remarkable. If you want to have a winter elopement, prepare for snowy peaks and extreme weather changes.
Where to stay in White Mountain National Forest, New Hampshire