Searching for some super cute face masks for your wedding? If you have to wear them, might as well make them fun, right? We've come up with some beautiful ideas for everyone from same-sex couples to guests.
Cute Face Masks For Your Wedding
Since the virus doesn't seem to be going anywhere, we need to adapt to the current situation. Masks by now are a mandatory accessory in many countries, so if you're planning to have your wedding anytime soon, you may be interested in some bridal face masks, as well as some face masks for your wedding guests.
Just two quick notes, then we'll get started. First, this post uses affiliate links, so if you buy through them, we earn a small commission. Second, these masks are not medical grade, they are for general use only.
Don't forget to check our Complete Guide to Wedding Face Masks (Including Clever Tricks to Match One to Your Dress!)
1. Dark Rainbow Swirls Face Mask
This is one of the cutest face masks for your LGBTQ wedding. It's got beautiful rainbow swirls and it can be a great choice, whether for the couple, or the guests. It's available on Etsy for about $10. 
2. Vintage Face Mask
This pink and white vintage face mask is everything you need for your wedding, especially if your theme allows it. They are very beautiful and also come with a pouch to carry them wherever. I love these as a wedding party face mask, especially if everyone is wearing pink. These too are available on Etsy. 
3. Glitter Face Mask
Without a doubt, these glitter face masks are made to stand out. You can choose them for the grooms or brides, or maybe even have them as wedding face masks for guests. Available on Etsy, you can get them at any time and get the party started!
4. Custom Personalized Wedding Face Mask
Sometimes it's important to be able to personalize your wedding day completely. With these masks, you can make custom designs either for the groom's face mask, for the wedding guests, and even for the brides. Everything you hope for can be achieved. These beautiful masks are available on Etsy!
5. Embroidered Face Mask
These are some of the classiest face masks out there and if they fit within your theme, then you really are going to have a very special day. The best part is the fact that they are personalizable and also come with adjustable ear loops so you can be sure they will fit everyone. Just like the other ones, this one is available on Etsy too!
Let's take a look at how some of these brides decided to wear their wedding face masks!
6. Cute Groom face mask
Now, a little something special just for the groom! How cute is this tuxedo face mask? It's perfect for a wedding with both one or two grooms, don't you think? Once again, Etsy is the place to go to find fun designs like this for guys.
7. Rosey Bride Face Mask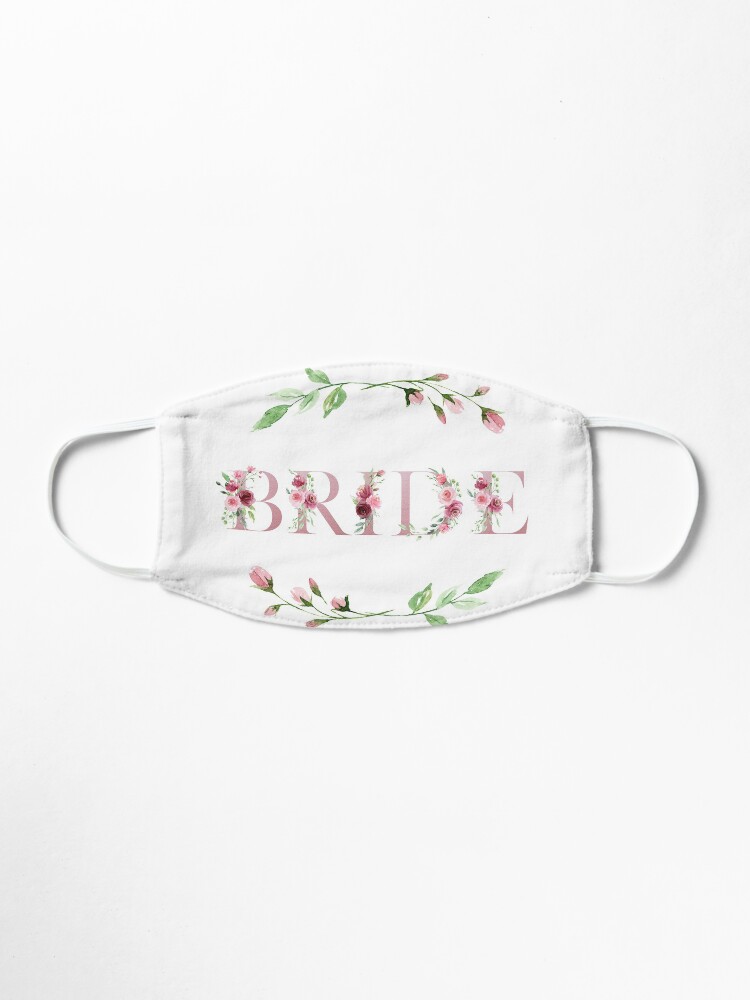 Redbubble is another brilliant place to find beautiful and cute face masks for weddings. I love this one, it's perfect for an elegant bride!
8. White Lace Bride Face Mask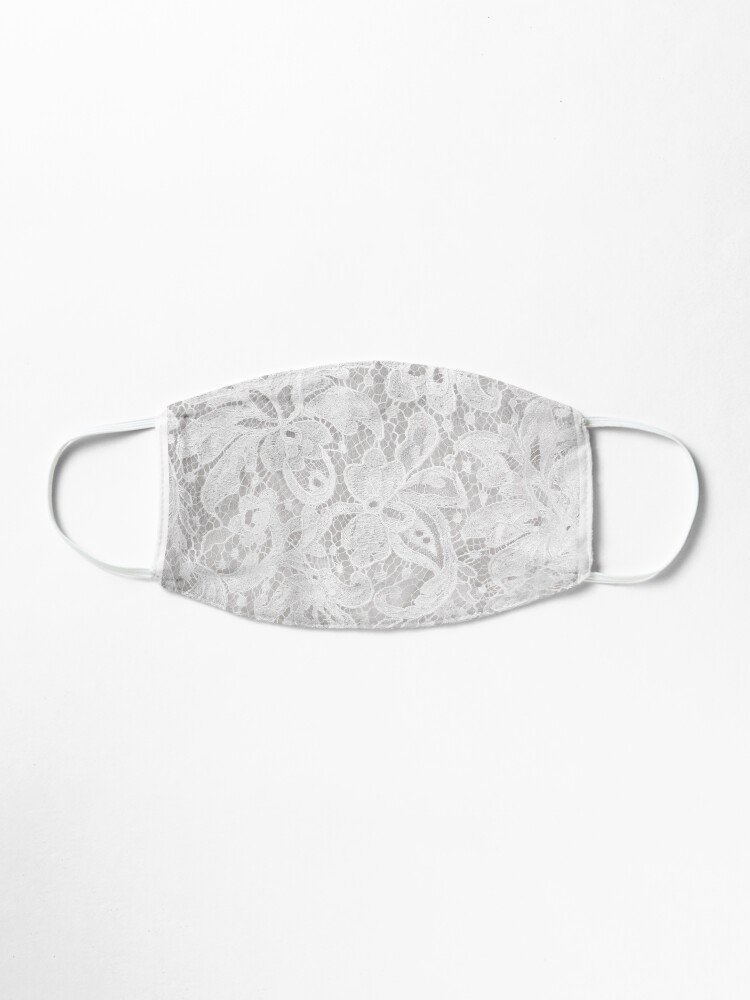 If you just want something simple and elegant to go with your dress, this white "lace" mask is a great choice! Of course, it's not actually made from lace. That wouldn't really protect your guests, now would it?
See how these brides rocked their wedding face masks
The other day, someone posted an amazing picture on Reddit with the caption:
Masked bridesmaids are the way to go! Work those eyes.
Because the idea seemed absolutely amazing, it was worth checking out a few other brides and the way they wore their mask on the big day!
This one for example is quite impressive. It's beautiful, and it makes social distancing feel incredible fancy.
And this bride who looks incredibly beautiful with a mask that matches her dress perfectly!
Of course, the opinions are divided when it comes to wearing masks on the wedding day. One Reddit user, for example, said.
My fiancée wants to go this route, but I'd honestly rather just postpone a year instead of dealing with all the regulations. Not worth dropping all this money if you have to abide by a bunch of rules.

That being said I hope you enjoyed!
After all, it only comes down to you having a wonderful day, as it's one of the most important celebrations in someone's life!
What are some of your favorite face masks for weddings? Share below!