With thousands upon thousands of gorgeous wedding dresses out there to choose from, shopping for THE dream dress is probably one of the hardest things you'll do when you're planning your wedding. If you're on a tight budget, it gets even harder! We've rounded up some of our favorite amazing gorgeous wedding dresses to begin considering when shopping for that perfect dress for your special day. No matter what your budget, you can find something that fits you and your personality. From form fitting to empire waisted these dresses offer you the styles you most want in a wedding dress.
Gorgeous Wedding Dresses
*Affiliate links included below. Thank you for your support.
Engerla Women's Mermaid Sweetheart Lace Rhinestone Long Wedding Dress
This form fitting curve hugging dress is perfect for that woman with a slim to hourglass figure. The strapless top is great for showing off shoulders and arms, and the length is beautiful for floating across the floor gracefully.
Snowskite Womens A-line V Neck Vintage Lace Wedding Dress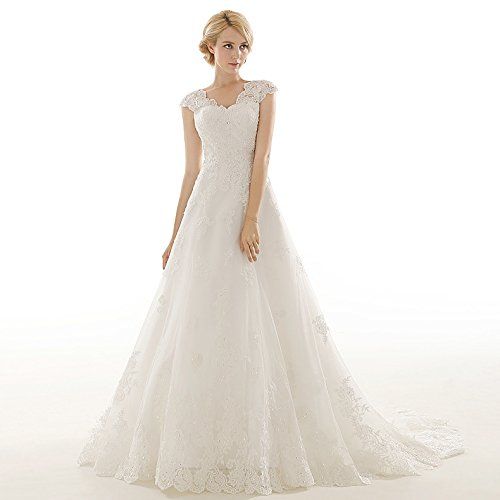 This gorgeous piece features a v-neck corset back and plenty of beautiful lace and bead work that gives it a unique vintage appeal. Reasonably priced and totally classic, this is a great choice for the bride who loves vintage pieces.  
Women's Trumpet V-Neck Long Floor Length Beaded Lace Up Gown
 This evening dress is a perfect choice to wear as a wedding gown. The beaded look makes it beautiful and sparkling jut like you want. The addition of the lace up back makes it elegant and has a wonderful slimming effect.
Ever Pretty Sleeveless Illusion Neckline Lace Long Wedding Dress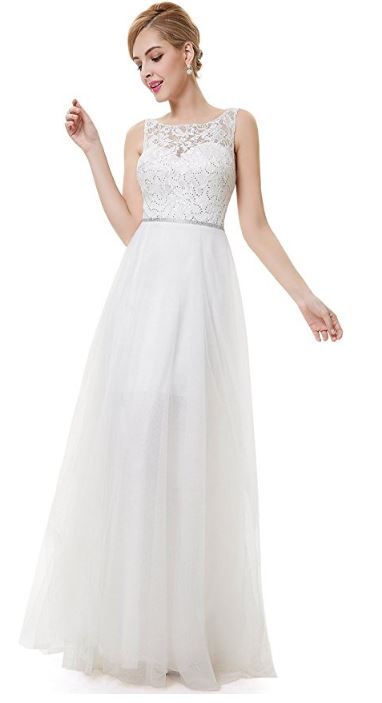 The embellished bodice of this dress makes it a great choice for the person who wants to attract attention to her smiling face. The length of this dress is perfect for keeping your feet covered if you want to wear comfy shoes instead of painful high heels to your reception.
Mermaid Lace Long Bridal Wedding Dress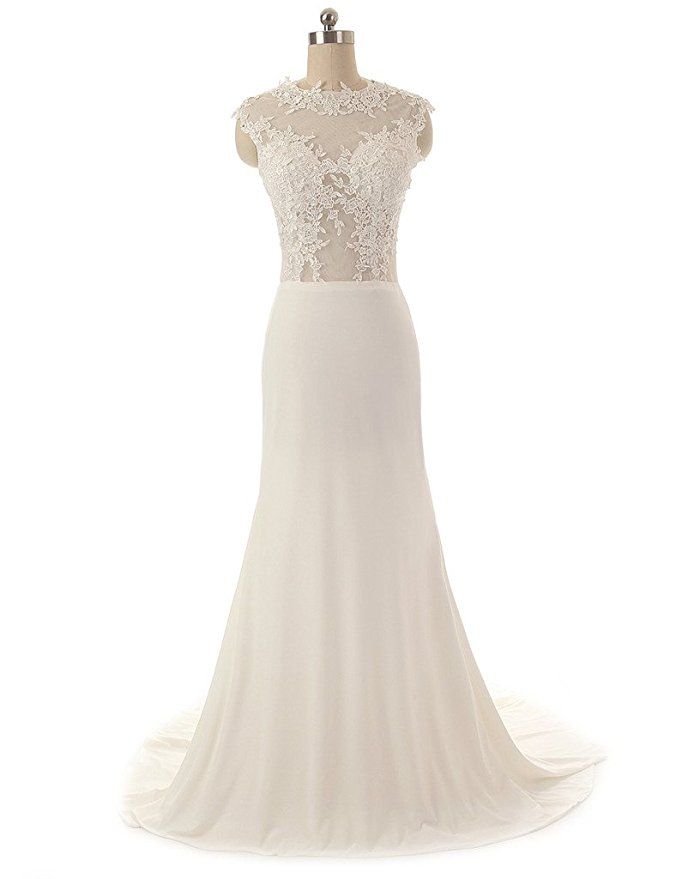 This simple design is just what you need for a classy and elegant wedding. The lace and sheer bodice makes it a striking look against the solid white bottom that clings then flares like a mermaid look you would expect.
Eyekeeper Double Shoulder Floor Length Bridal Wedding Gown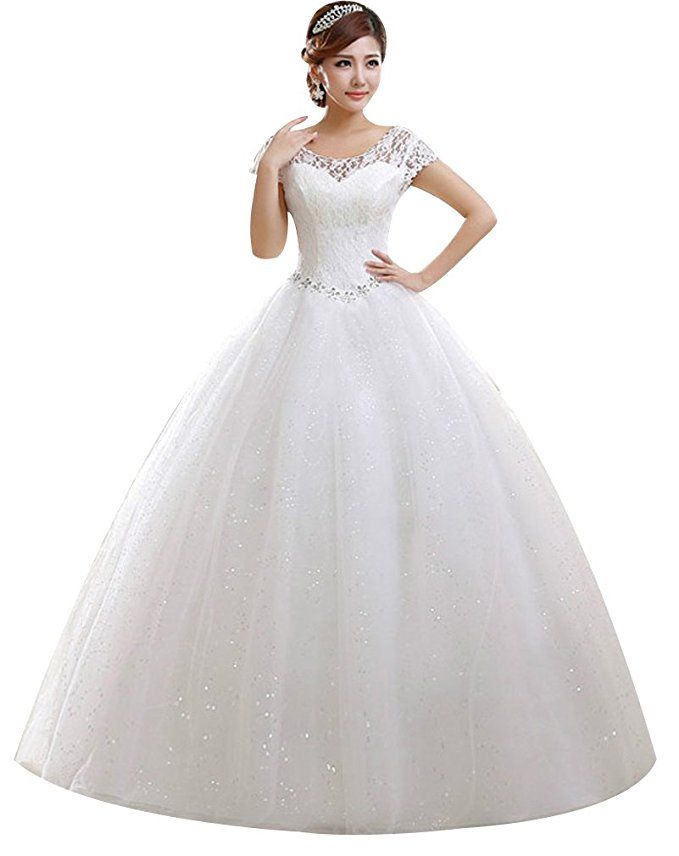 This beautiful dress is a great creation that brings the princess out in every woman. The cap shoulder and faux lace up back bring a fun new twist to the classic high neckline and abundant flowing skirt. This bell shaped dress is a gorgeous choice for any woman on her special day.
These gorgeous wedding dress choices are perfect for you for your big day. Looking the part of the happy bride and princess is much easier when you are wearing a beautiful dress that fits you perfectly.
Have you already narrowed down your choice between a few gorgeous wedding dresses? Share your picks in the comments!